It's *

♥

*

Etsy Finds Friday*♥

*
Weaving Art by Nuni Yavnai
Enjoy!
Nuni just opened her Etsy Shop this month,
her beautiful and unique handwoven art baskets caught my eye right away!
In the Artist's Own Words:
My name is Nuni Yavnai, I live in Israel and weave baskets in my studio in a small place called Karkur. My love for working with my hands started as a child when I would spend hours with my grandmother learning to knit.

When I grew up I became a t.v producer, although I enjoyed it I always felt out of place. An opportunity arrived when my husband got a job as a blacksmith in North Carolina USA, there I first met my teacher – B. J. Crawford who taught me to weave baskets and loom weaving. For 18months I practiced intensively; buying materials & books, hiring a loom and trying different techniques, all of this while raising my two young daughters. When we returned to Israel I opened my studio and named it "all is interwoven" as a reminder to the idea of a group I am part of that is called "The simplicity in divinity"; which means this is a network of structures interlinked, interdependent and supportive of each other and presenting, all of them, a portion of the whole, a portion of the unified field.




Red Spiral Basket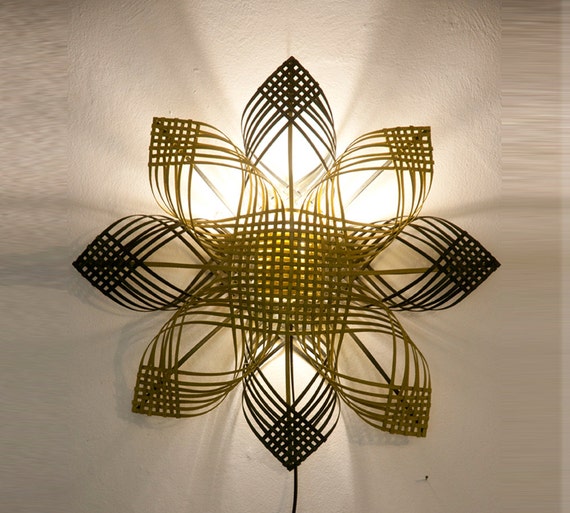 Statement Handmade Wall Decor Light
Red and Yellow Thorn Basket Nest Technique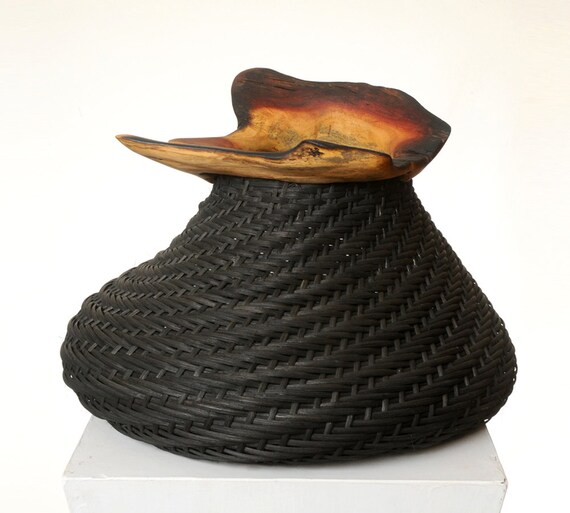 Black Handwoven Basket with Asymmetric Wooden Rim
.¸.•´¸.•*´¨) ¸.•*¨)
(¸.•´ (¸.•` ♥
Click HERE to visit Nuni's Etsy Shop and see more of her Awesome Handwoven Art!
(¸.•´ (¸.•` ♥
Thank you for stopping by for my Etsy Finds Friday post!!
Please stay tuned for next Friday's Find... It could be YOU! :) Happy Friday!!
~Trina