It's *

♥

*

Etsy Finds Friday*♥

*
Today I am featuring the
Beautiful Porcelain
Pieces
Created by:
I love the earthy organic feel to Roberta's beautiful porcelain pieces
and am happy to feature her here today!
In the Artist's Own Words:
I have always been attracted to natural objects, at least as long as my clothing has had pockets. My carved and sometimes gestural pieces are intimate forms that fit and feel good in the hand. While they are generally not representations of actual objects, they reflect the shapes, patterns, colors and surfaces that I am drawn to in nature.

I was introduced to porcelain about 14 years ago and we've been inseparable since then. I use a combination of wheel thrown and handbuilt forms that are altered, carved and sprigged. With a variety of airbrushed matte and gloss glazes that enhance the surfaces, the pieces are fired to a high temperature in a gas kiln, cone 10 reduction, around 2340 F.


I have many works in process and will be adding them as they come out of the kiln. Each one I've listed is made individually by hand by me.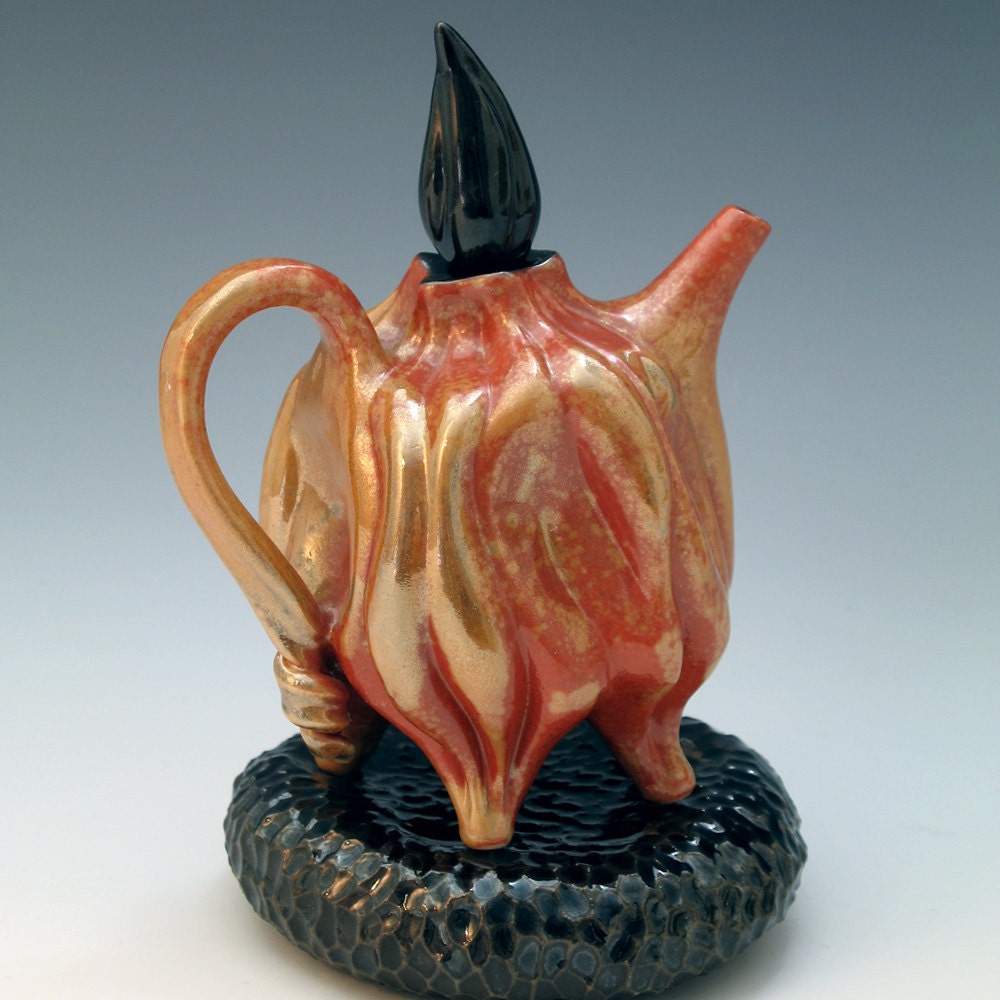 Luster Flaming Shino Teapot
Hand Carved Salt & Pepper Shaker
Carved Porcelain Bud Vase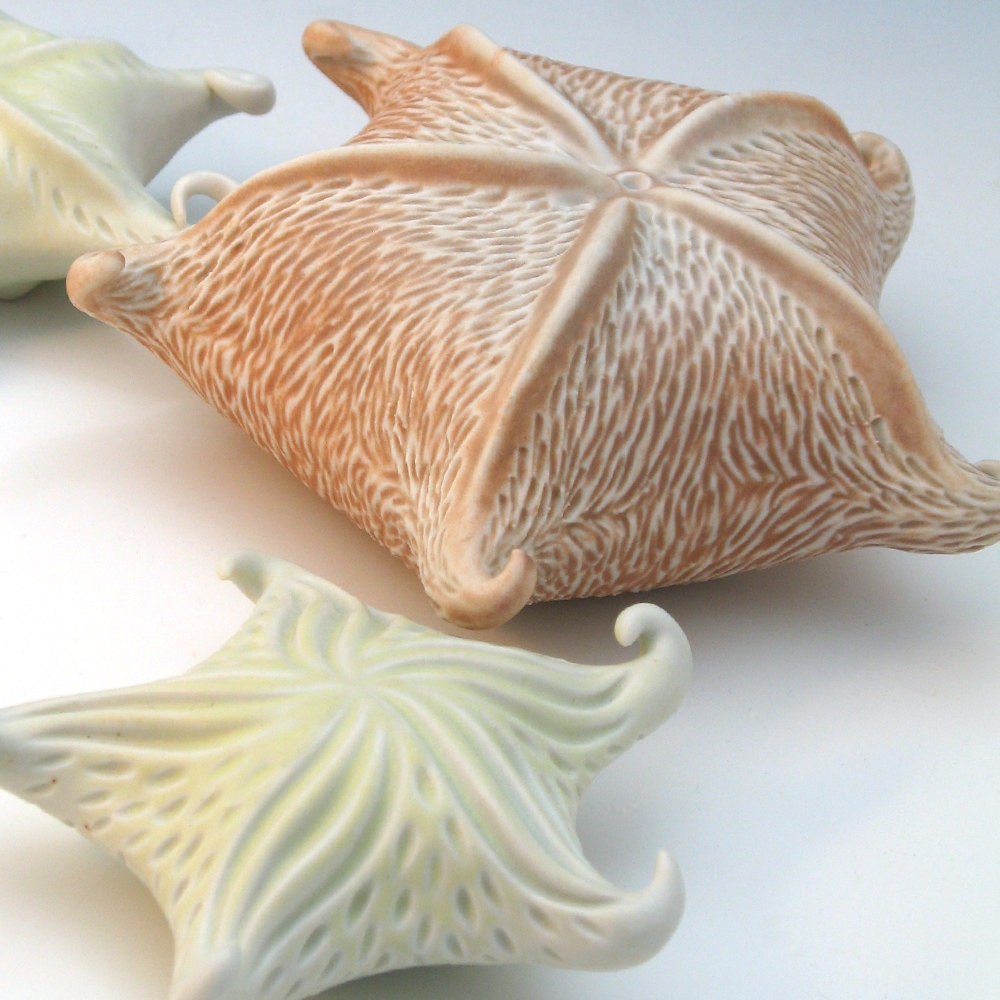 Carved Porcelain Starfish
.¸.•´¸.•*´¨) ¸.•*¨)
(¸.•´ (¸.•` ♥
Click
HERE
to visit Roberta's Etsy Shop
and see more of her Wonderful Porcelain Pieces!
.¸.•´¸.•*´¨) ¸.•*¨)
(¸.•´ (¸.•` ♥
Thank you for stopping by for my Etsy Finds Friday post!!
Please stay tuned for next Friday's Find... It could be YOU! :) Happy Friday!!
~Trina