It's *

♥

*

Etsy Finds Friday*♥

*
few Fun and Unique Finds...
With wedding season upon us, I've been so busy in my studio lately, creating many wonderful custom wedding cake toppers! But I have missed my Etsy Finds Friday posts the last couple of weeks... I wanted to make sure to do my Etsy Finds Friday post today, and in browsing Etsy I found some fun and unique pieces to share with you! Be sure to click on the images to see more about each piece and each artist.
A Tooth Fairy Box
Created by: Rosemarie of RF Colorful Creations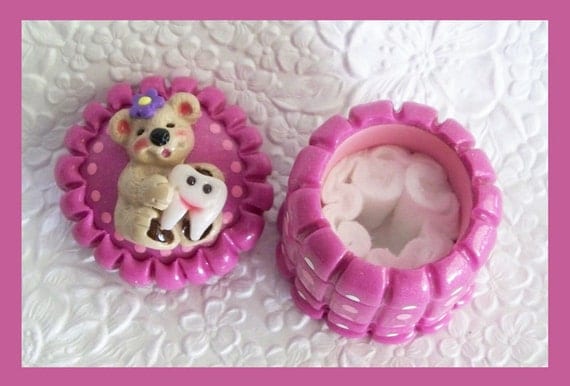 I love Mosaics and this is an awesome piece!
Shattered Symphony ~ Original Mosaic Violin
Created by: Lisa Calabro of Crooked Moon Mosaics
This Swan Teapot is such fun!!
Look at the little baby swan on the lid!
Elegant Swan Teapot with Six Tea cups
Created by: Deb Babcock of Blue Sky Pottery CO
Maiya Mermaid & Shelly Snail
Hand sculpted from papier mache and paper clay
Created by: Alycia Matthews of Alycia's Art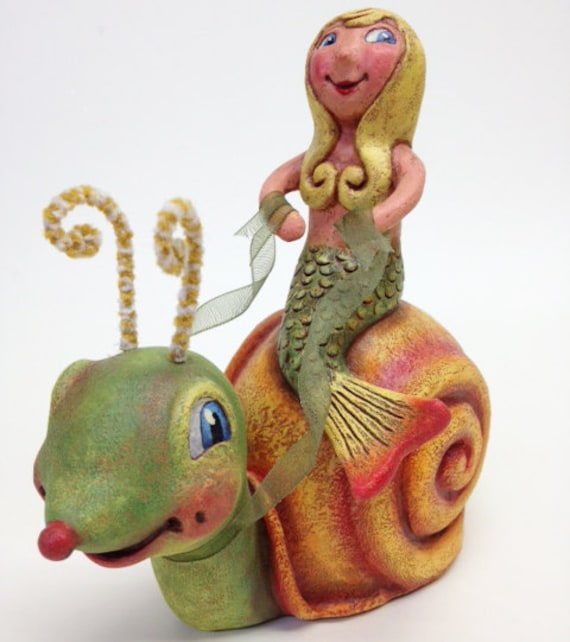 (¸.•´ (¸.•` ♥
Thank you for stopping by for my Etsy Finds Friday post!!
Please stay tuned for next Friday's Find... It could be YOU! :) Happy Friday!!
~Trina