Welcome to my 46th post featuring the amazing polymer clay artwork created by a few of the members of our PCETeam on Etsy!! The diversity in creativity and style is wonderful!! Enjoy, and be sure to check out their Etsy Shops to see more of their wonderful items.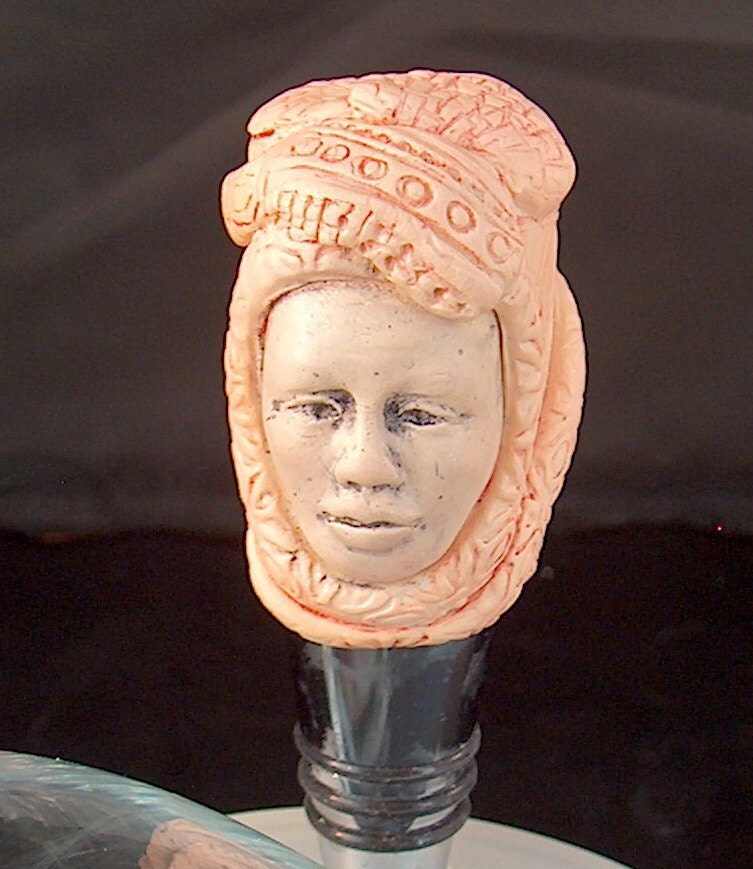 Unique Wine Bottle Stopper
Textured face wine bottle stopper, can be used on an open bottle of wine or olive oil bottle, makes a perfect conversation piece or hostess gift. It is on a stainless steel rubber ringed stopper that will fit most bottles. The face is made from polymer clay and stained so that the details can be seen. It would look nice on a red bottle of wine.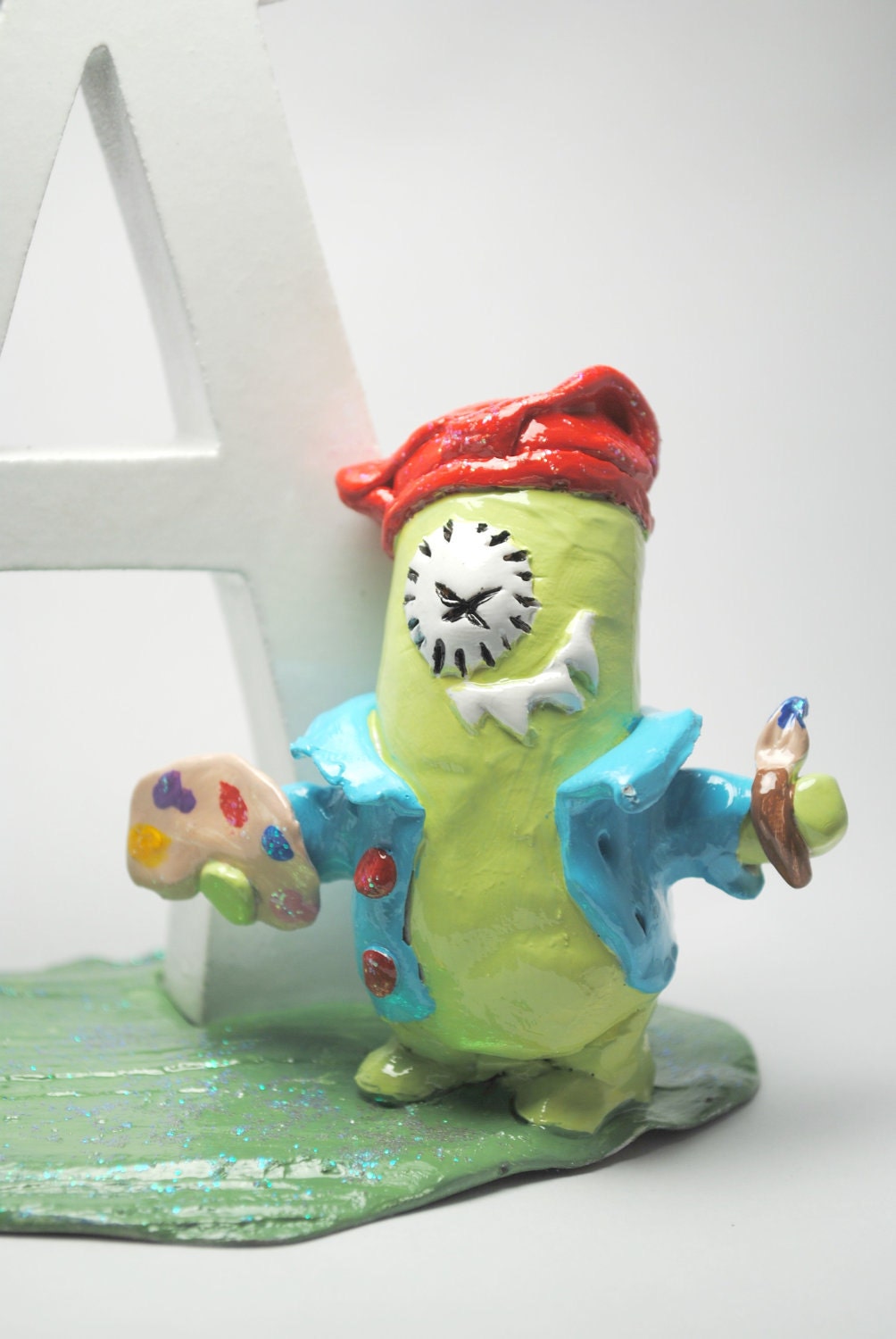 Alphabet Letter A Monster Sculpture
By: Little Green Guy (innovativemom)
The First in my Little Green Guy Alphabet Collection! What better definition for the letter A than Artist?! This sculpture would be perfect in a kids room or a great gift for an artistic friend! Measuring approx 5" tall by 4.5" wide, this sculpture is handmade from clay, then hand painted with acrylic paint and finally glazed with a high gloss finish to give a "ceramic" effect. The letter itself is MDF.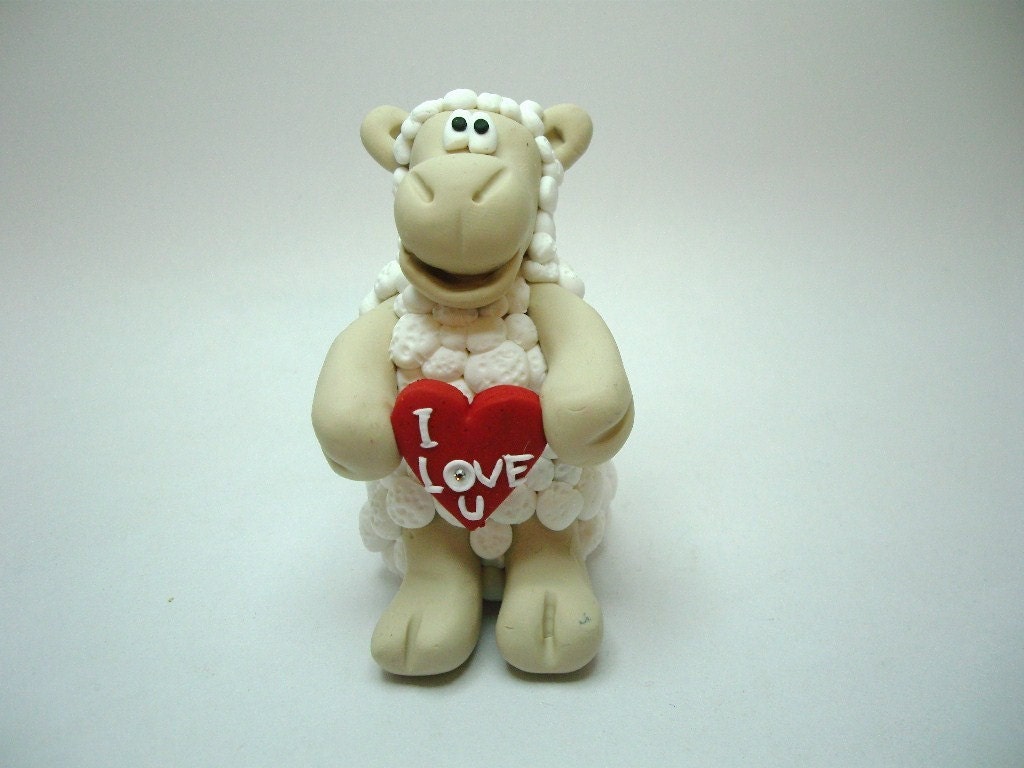 Valentine Sheep
Something a little different to show someone special just how much you care. This was hand made by me using polymer clay. He measures at 9cm tall.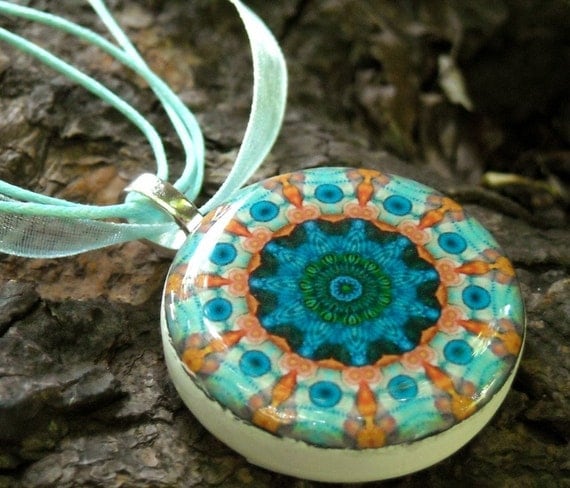 Kaleidoscope Jellyfish Polymer clay Necklace
By: Curly Girl Designs
You may be wondering why this is called a Jellyfish Pendant. Well, it is made from a photo of beautiful jellyfish that I took at the Vancouver Aquarium. I then used a computer program that makes kaleidoscope images from your photos and this is the finished product! This pendant is made from white polymer clay and the image was applied using a photo transfer technique. It was then baked, sanded and coated with a layer of resin for protection and a glass like shine. It measures 1.5" and has a silver plated bail. It comes hanging on an 18" pale blue cord and organza ribbon necklace.
(¸.•´ (¸.•` ♥
Thank you for visiting, please stop by again for post number forty-seven in my series, featuring more of our PCETeam members!! Wishing you a Happy Day!!
~Trina