It's *
♥
*
Etsy Finds Friday*
♥

*
Today I am featuring the
Beautiful and Whimsical Soaps
Created by:
I am so happy to feature Terry's awesome artwork here today.
Her paintings are amazing!
In the Artist's Own Words:
I have lived on the west coast of BC all my life, and am inspired by the nature here. I am a true animal lover, and have always had pets of all kinds. I love art and have been painting animals for about 25 years. I am self taught. I work in an elementary school during the day and do most of my painting at night, and on weekends.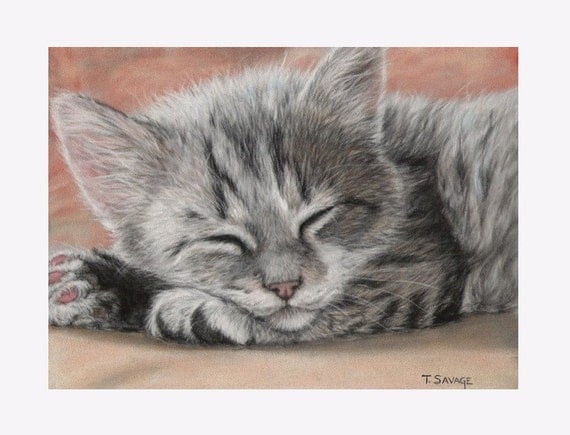 Cat Nap
ACEO Print ~ 2.5" x 3.5"
ACEO stands for "Art Cards, Editions and Originals". This is a small reproduction of my pastel painting "Cat Nap". A close up of a sleeping striped kitten...I have a special fondness for the stripes.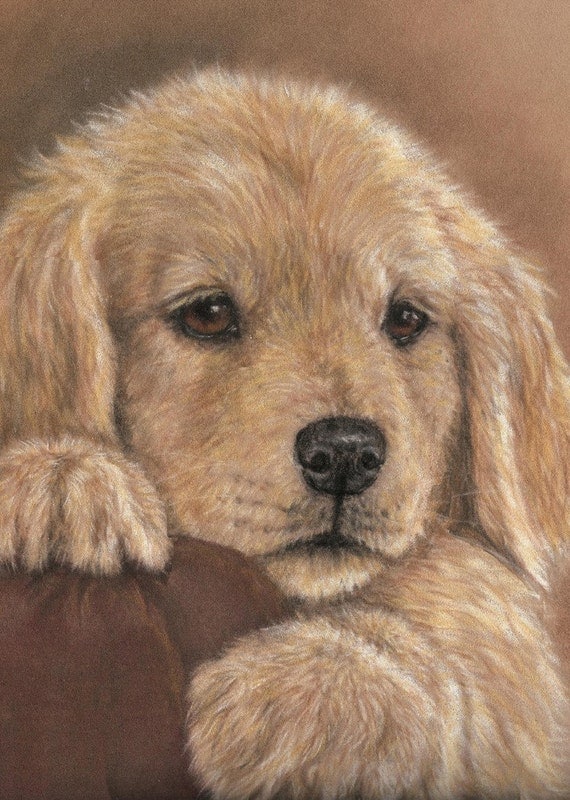 It is 2.5" x 3.5" ACEO Print
Printed on Epson Velvet Fine Art Paper.
This is a small sized reproduction of my painting originally done in pastels.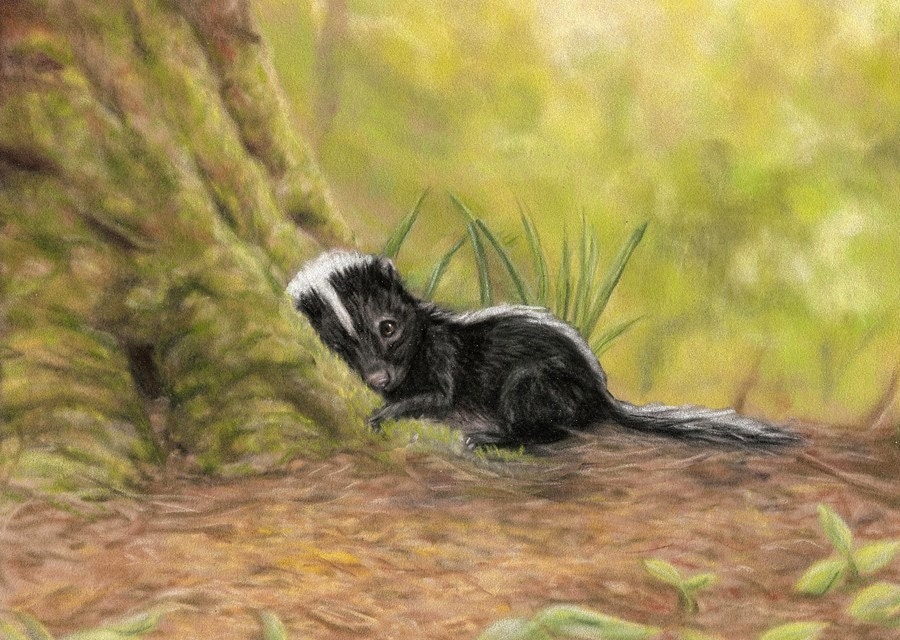 This little skunk has been wandering around in the forest and is just pooped. He found a nice mossy tree root to rest his tiny head for just a few minutes. This print is 5 x 7 inches (about 18 x 12.5 cm) It is printed on Epson Velvet Fine Art Paper with archival inks. This print is from my pastel painting.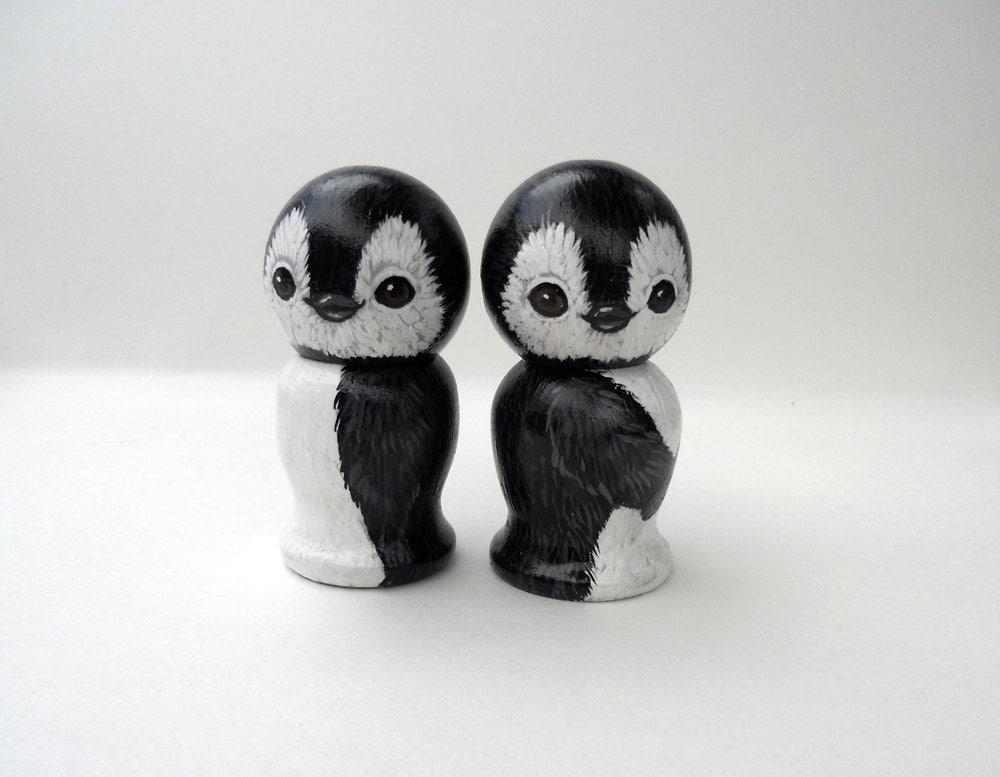 Penguin Wedding Cake Topper
s
A pair of loving penguins.
They are wooden kokeshi dolls (a Japanese style), they are about 2 3/4 inches (7.5 cm) high. They have been hand painted by me, acrylics, with careful attention to detail to give them their own personalities and then coated with varnish.
They would be great on top of a wedding cake, or as an engagement gift, or just a cute couple to have for yourself or a friend that loves penguins.
The heads on this couple are on dowels and can turn either direction and can be removed and changed to the other body if you wish.
.¸.•´¸.•*´¨) ¸.•*¨)
(¸.•´ (¸.•` ♥
Click
HERE
to visit
Savage Artworks
and see more of Terry's Incredible Paintings! You can also visit her other Etsy Shop: Licoricewits ~ and you can read more about her and her artwork on her blog at: http://savagebabble.blogspot.com/
.¸.•´¸.•*´¨) ¸.•*¨)
(¸.•´ (¸.•` ♥
Thank you for stopping by for my Etsy Finds Friday post!!
Please stay tuned for next Friday's Find... It could be YOU! :) Happy Friday!!
~Trina