Welcome to my 47th post featuring the amazing polymer clay artwork created by a few of the members of our PCETeam on Etsy!! The diversity in creativity and style is wonderful!! Enjoy, and be sure to check out their Etsy Shops to see more of their wonderful items.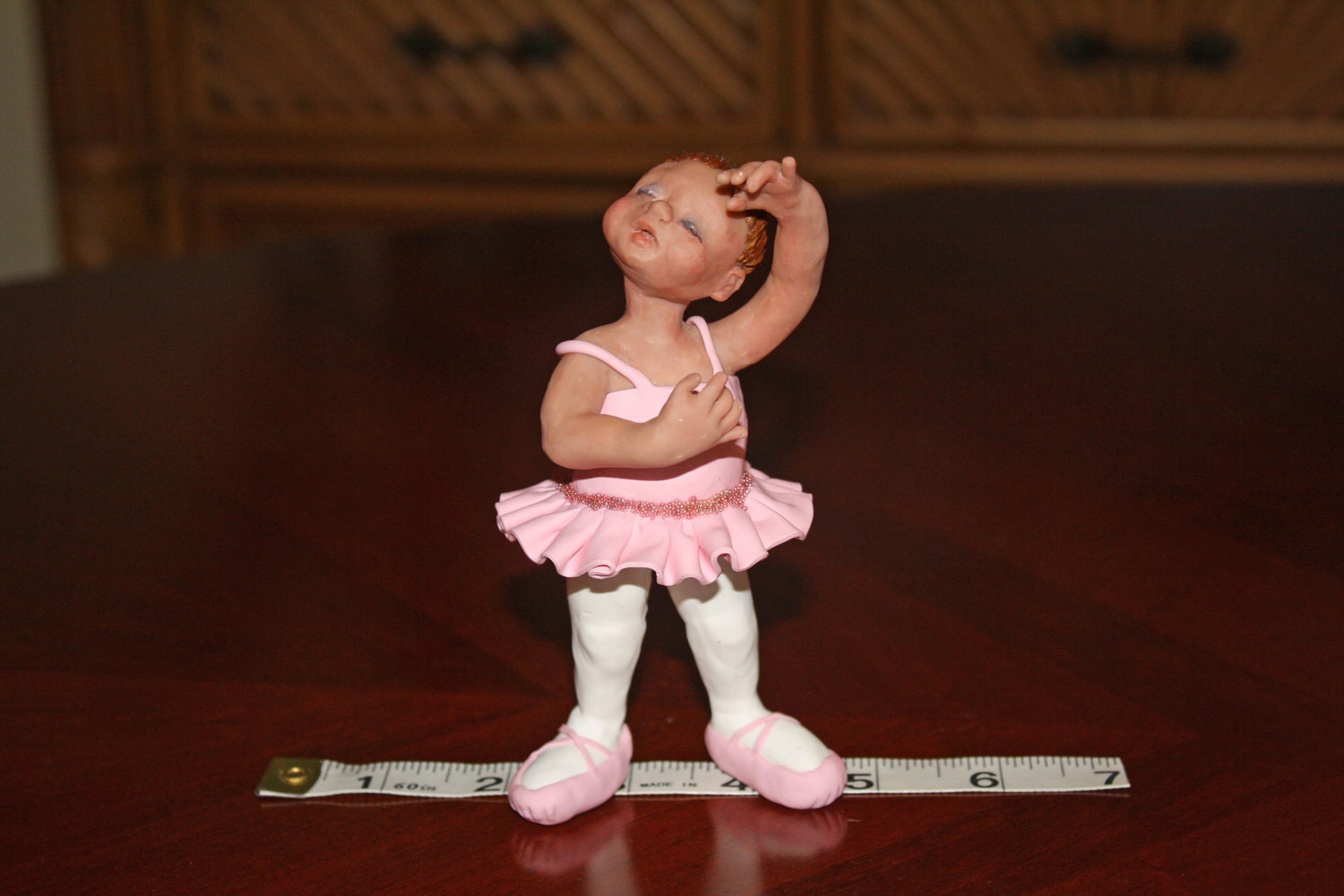 Ballet Star of the Recital
This little one makes me chuckle. Appears to me she's in her own world picturing herself as the next prima ballerina of world renown. She's made, without molds, from polymer clay and stands 5-1/2" tall. Her tutu and hair are also made of polymer clay. Her waist band is made of micro glass beads. Her fingers have been wired internally for strength and she has been blushed with Genesis Heat Set paints that do not fade. She is for display only. She comes with a guarantee to make people smile.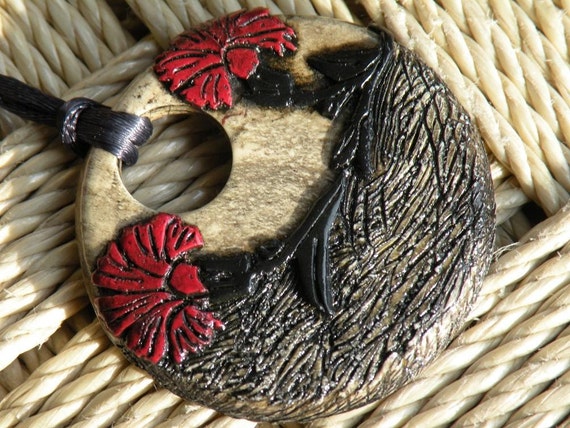 An Oriental Flair Pendant
By: Clay Creations by Arzu Musa
An elegant shape pendant to decorate your neckline! This nice pendant made up of polymer clay with lovely colors, black, cream, dark purplish red and and antique brown... Nice color combination, can match all kinds of outfits. This pendant measures approximately 5.5 cm (2.17 inch) through the diameter. Lobster clasp & chain fastening for adjusting the length .. approx 44 - 50cm ( 17.34" - 19.70")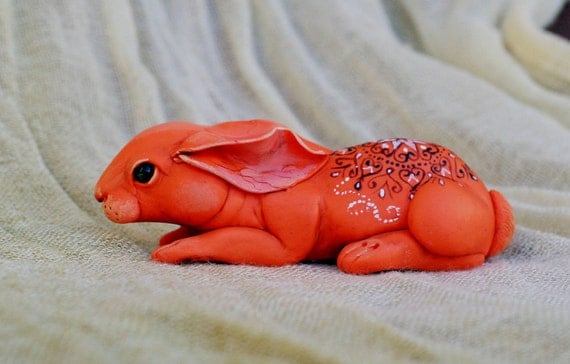 Oriental Snowflake Rabbit
This bright orange rabbit with a subtle pattern of the on its back looks like a tongue of flame. It will look good on a strict neutral background. This miniature is a fabulous and affordable gift for you. Or for someone beloved. This handmade, collectible rabbit is a one-of-a-kind piece (OOAK). It was hand sculpted of Premo! Polymer Clay. It has a tinfoil armature. It is about 8,5 cm (3 1/8") length. It is tinted and painted with oil paints. The eyes are of black glass beads and look so realistic :) It is signed and dated. I do not use any molds to create my beautiful rabbits. So all of them are unique, and they can never be recreated.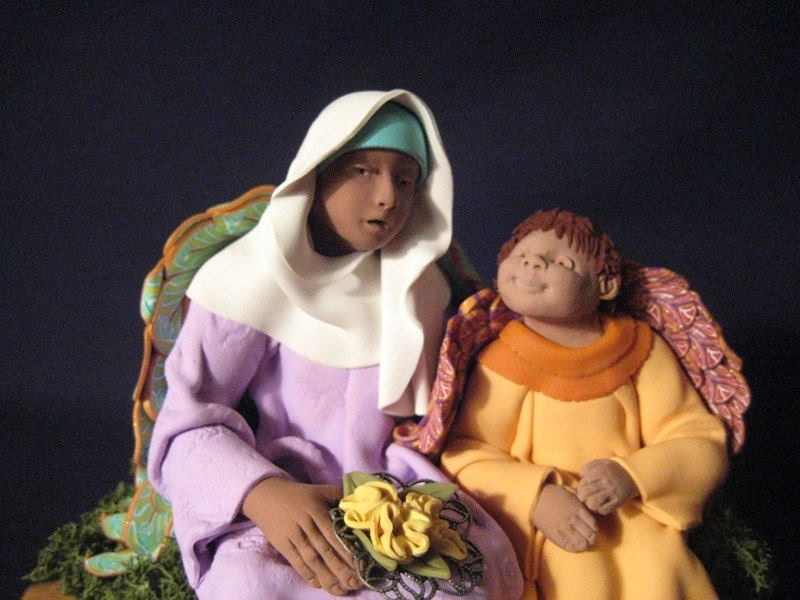 The Littlest Angel
By: Judy King ~ Joyful Spirits Designs
Can't you just hear the older angel? "Once upon a time way down on earth..." The little angel looks up at the face of the older angel and listens, quite enchanted with the story. They sit, nestled close together surrounded by soft moss. Perhaps they have been wading in a stream or playing in the sand along a beach because they are barefooted. If they were standing up, the adult angel would be 7 inches tall and the little one just barely 4 inches tall They are seated on a base made of celluclay and moss over styrofoam and mounted on wood The wooden base is 4x6 inches. The figures are sculpted of polymer clay over aluminum armatures.
(¸.•´ (¸.•` ♥
Thank you for visiting, please stop by again for post number forty-eight in my series, featuring more of our PCETeam members!! Wishing you a Happy Day!!
~Trina