It's *
♥
*
Etsy Finds Friday*
♥

*
Today I am featuring the
Wonderful Fantasy
Artwork Created by:
Unique and wonderfully created, I have admired Traci Howard's work since first seeing it. I am happy to feature her here today. Enjoy!
In the Artist's Own Words:
I like to make anything from pretty much everything. Although I mainly make fantasy creatures, there are always other projects on the side. I have been fortunate enough to live and travel off my craft my entire adult life... Two years ago I gave birth to twin boys (my best creations yet!). I have just found a wee bit of time for myself and am getting my creative ball rolling once again...
Steampunk Pete is has been roaming festivals for years and is a real character, full of wild and wonderful tales... His head is made from polymer clay and the rest of him is made from epoxy and all sorts of bits and bobs make up the rest of him. He is made with much love, care and attention to detail. The chest he is sitting on does open, a great place to keep those wee treasures :)
A very sweet and tame dragon lounging on a rock,which i found on a beach in Wales.A beautiful gift which would look great in a potted plant, terrarium or magical garden.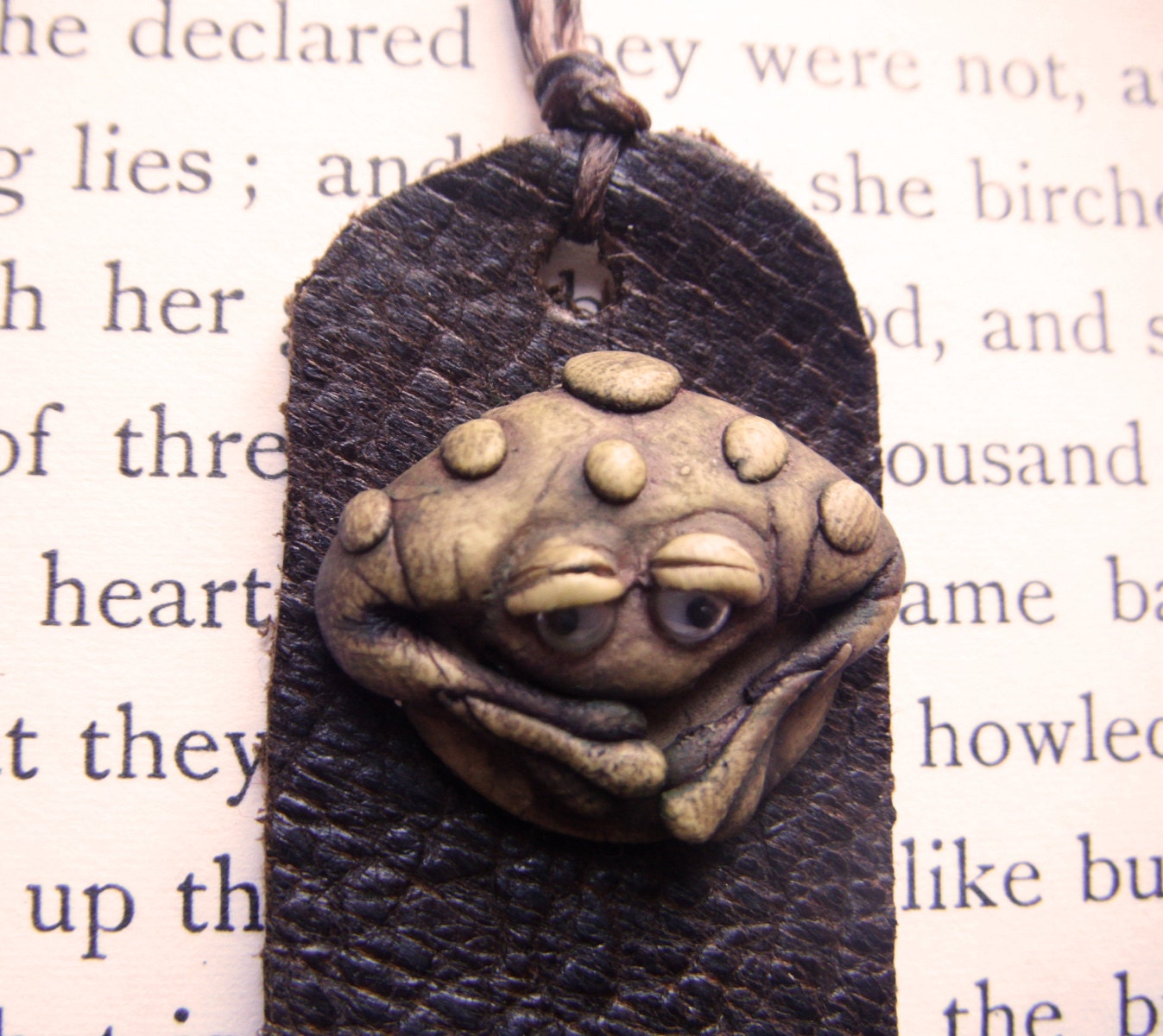 A cute little frog keeps your page. A small clay disc sits at the top of a strip of leather..
.¸.•´¸.•*´¨) ¸.•*¨)
(¸.•´ (¸.•` ♥
Click
HERE
to visit

Feythcrafts
and see more of Traci's Awesome Fantasy Work! You can also visit her website, here's the link:
www.feythcrafts.com
(¸.•´ (¸.•` ♥
Thank you for stopping by for my Etsy Finds Friday post!!
Please stay tuned for next Friday's Find... It could be YOU! :) Happy Friday!!
~Trina