One of my most popular wedding cake toppers is my Nurse and Fireman. Each one is unique, based on each couple's hair and eye color, bouquet, and Fireman's uniform, plus I can create the topper to include a pet or pets! Here is a sampling of some that I have created, and you can see more about them in my Wedding Cake Toppers section of my Etsy Shop.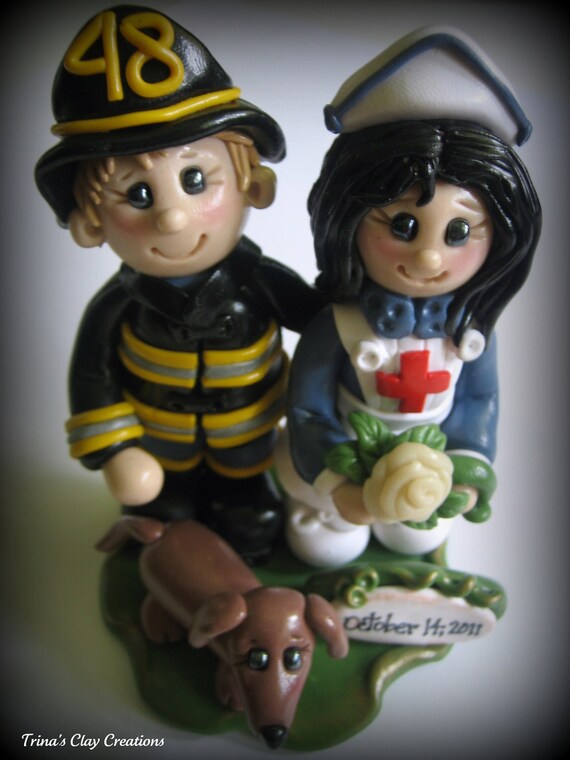 ...And I can also custom create a Fireman and Bride Wedding Cake Topper...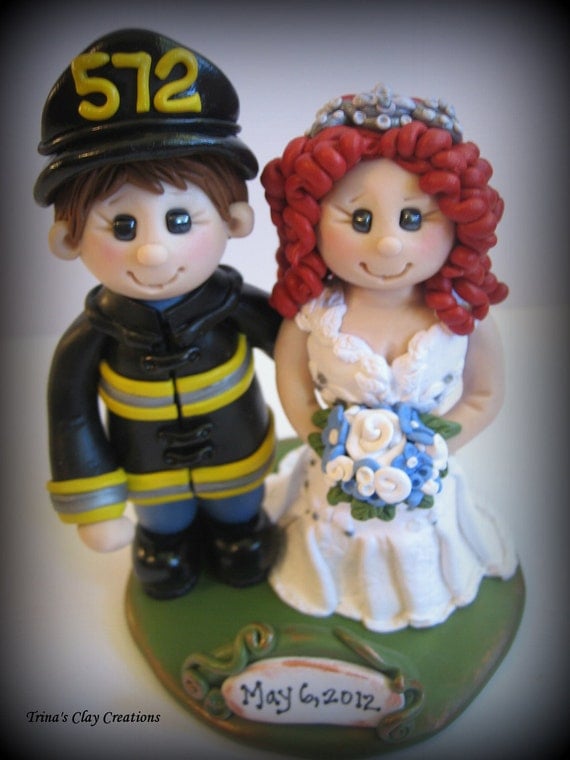 (¸.•´ (¸.•` ♥
You can see more of my Wedding Cake Toppers by visiting Trina's Clay Creations, at both my Etsy Shop and my Website. And, of course, no two toppers are ever the same! Each is lovingly handmade by me, they are made to be one of a kind toppers and keepsakes to be enjoyed for years to come! Each is personalized according to wedding attire, pictures and information provided. Each one a whimsical likeness of the bride and groom and can include pets, hobbies, themes... Things that are most special to the couple on their very important and special day!
(¸.•´ (¸.•` ♥
Thanks so much for visiting today! I always appreciate your comments, and am so happy to have you following my blog!
~Trina