It's *

♥

*

Etsy Finds Friday*♥

*
Created by:
Sue Forey of
In the Artists Own Words:
I was born in England and love chocolate, my family, making things and growing vegetables. Not necessarily in that order. I have been 'making things' for as long as I can remember. Quilts and rag rugs have been some of my passions. I have a lovely,supportive husband, three daughters and three grandsons as well as dogs, pigs, sheep, ducks and chickens. Ten years ago we moved to Wales to make our dream of owning a smallholding and having the space to grow all of our own vegetables as well as raising animals come true. I don't like waste so after our sheep were shorn for the first time I decided to do something with the fleeces. I tried spinning and weaving but it was the magical process of felt making that truly hooked me. There is only so much felt that a house can hold so I tried selling some of my work at a local craft fair and, to my great surprise, people liked it and were even willing to pay good money for my artwork! Since then I have qualified as an adult education teacher and teach workshops, I sell in local art and craft shops and some of my work goes to exhibitions.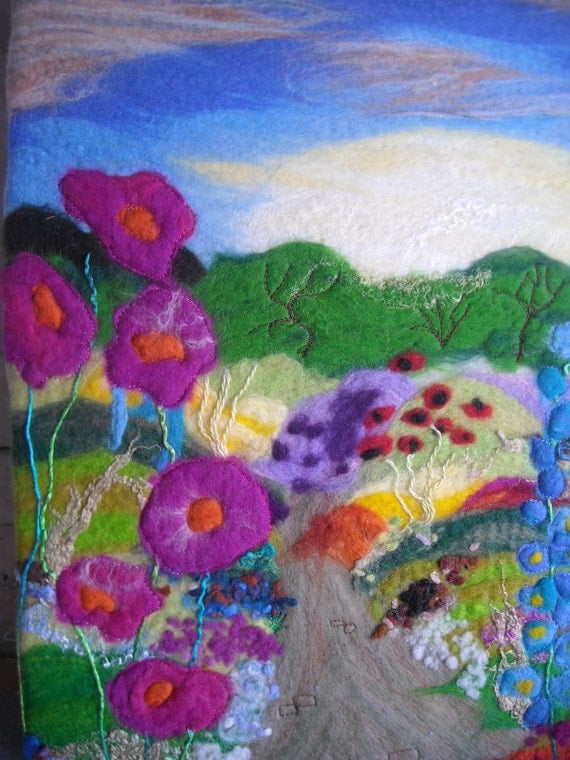 I just love the vibrant colors and beautiful
scenery in Sue Forey's artwork!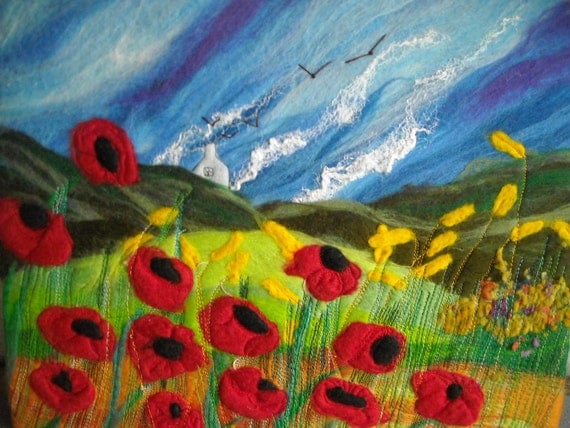 Sue also offers cards that are professional prints of her felt pictures.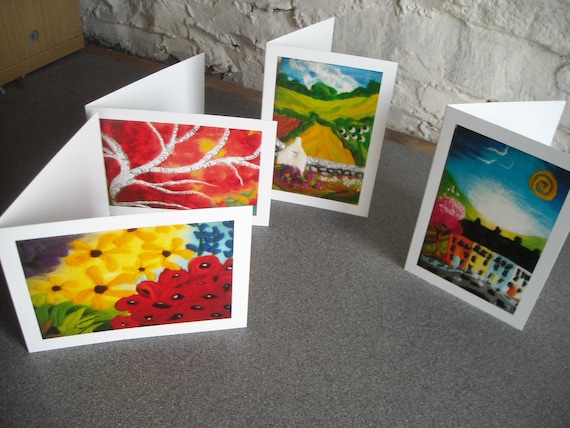 (¸.•´ (¸.•` ♥
Click HERE to visit Sue's Etsy Shop and see more of her Awesome Fiber Artwork!
(¸.•´ (¸.•` ♥
Thank you for stopping by for my Etsy Finds Friday post!!
Please stay tuned for next Friday's Find... It could be YOU! :) Happy Friday!!
~Trina