It's *
♥
*
Etsy Finds Friday*
♥

*
Today I am featuring the
Whimsical and Colorful
Ceramics Created by:
I love the bold colors and the whimsical feel to this amazing ceramic work!!
In the Artist's own Words:
I love making ceramics that are enjoyable to look at and fun, and I hope you like them too. All of my work is in earthenware clay, both terra cotta and white talc eathenware. The clay gets bisque fired to around 1900 F (cone 05-06), then glaze is applied and the pieces are fired again. All of my work is entirely hand made so even if there are similar pieces, there will be differences.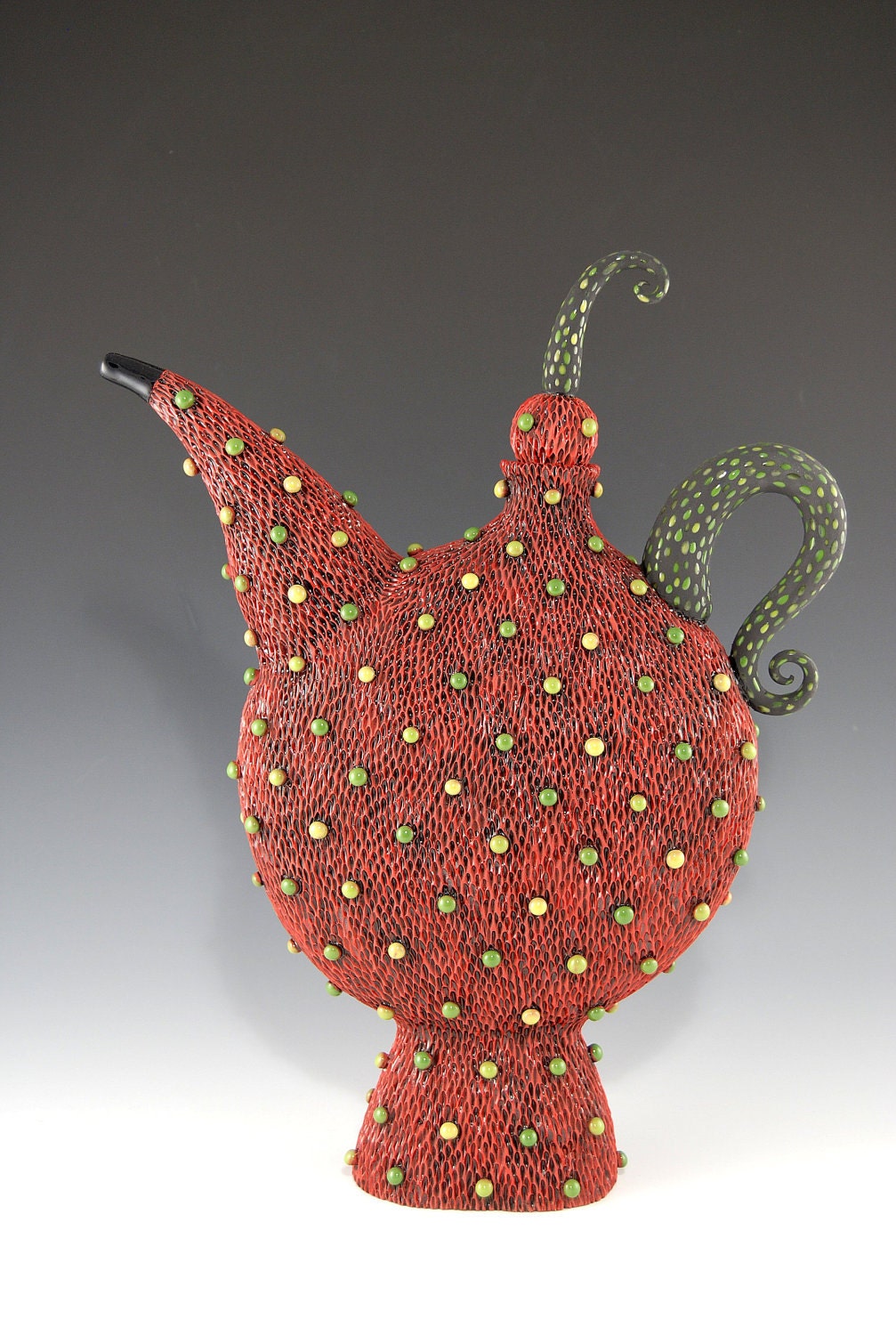 Strawberry Teapot
Hand-built ceramic teapot designed like a strawberry, measures 14" tall, 11 " wide spout-handle, and 3 " deep. This teapot is functional and is made from white earthenware clay and is carved to bring out beautiful textures. This teapot has been painted with food-safe glazes so you can enjoy some nice warm tea.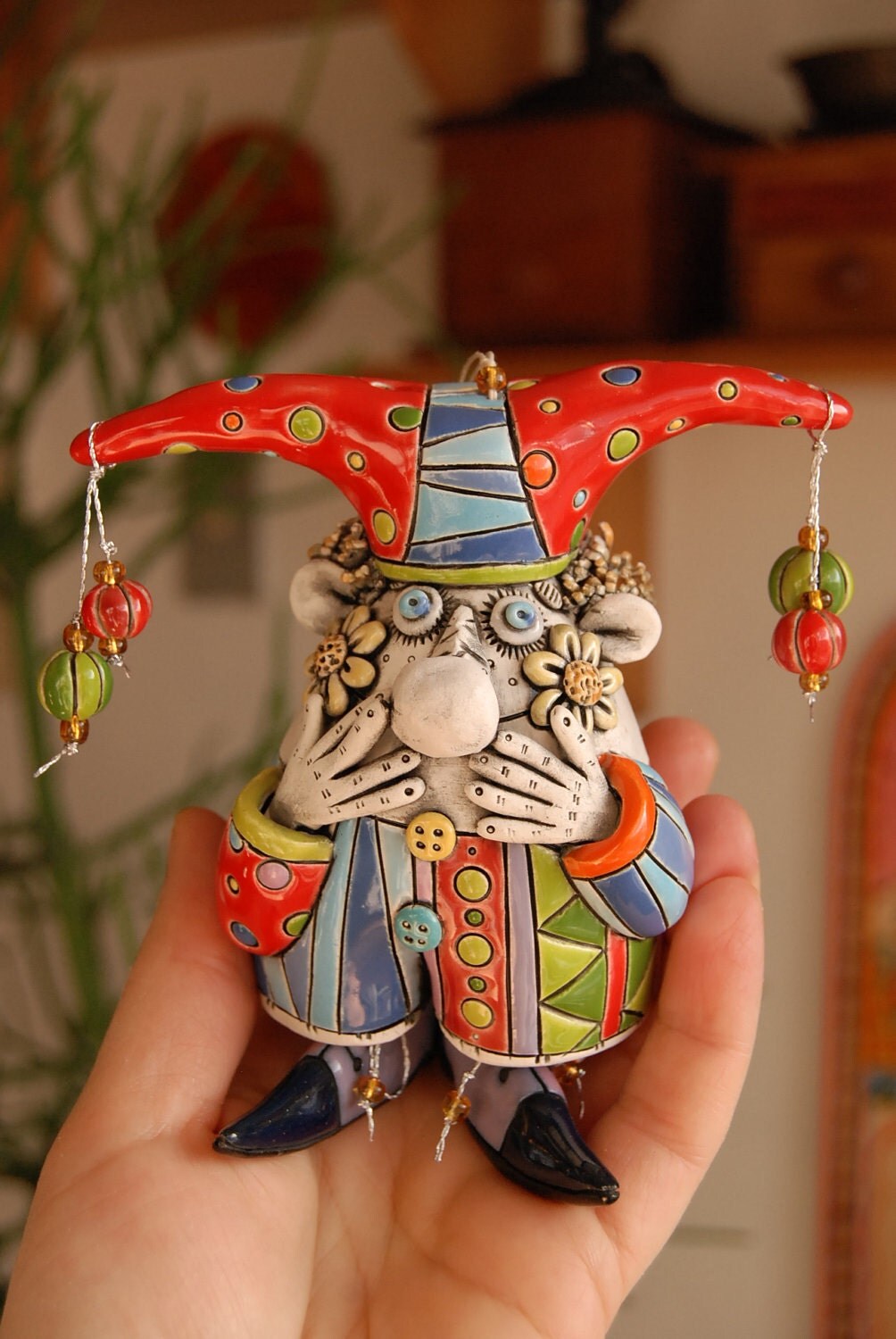 Jester Bell
Here is a decorative bell shaped as a jester. Dimensions are roughly: 4 1/2" x 4"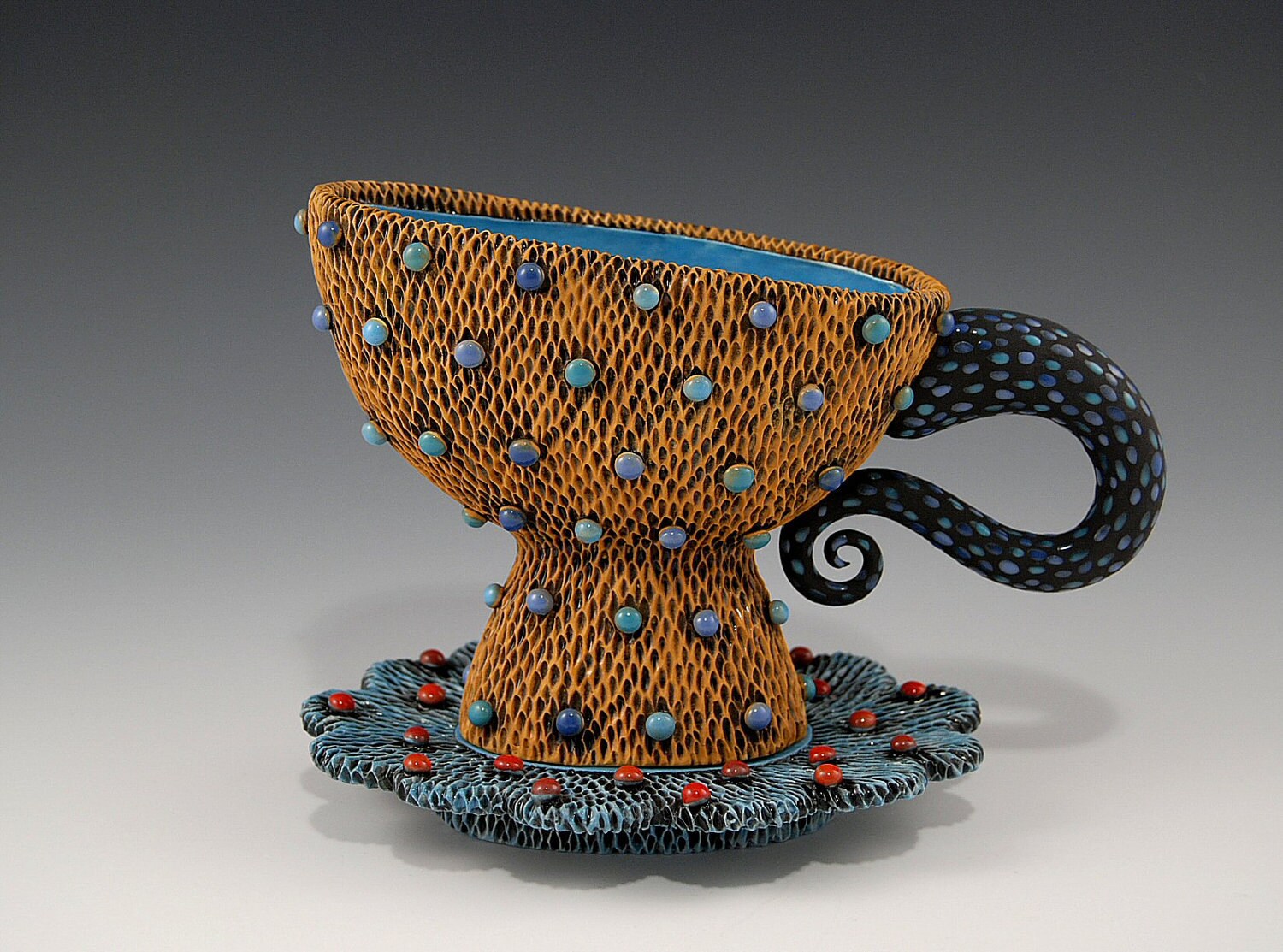 Deep Yellow Cup with Saucer
This is a handmade and hand carved cup and is colored in yellow. It makes a nice coffee or tea cup, and is very whimsical and decorative. It measures 4 1/4 " x 8" x 3 " and holds 8oz of liquid. The saucer is colored blue and it measures 4 3/4" x 1" This cup is food-safe glazed and is fully functional.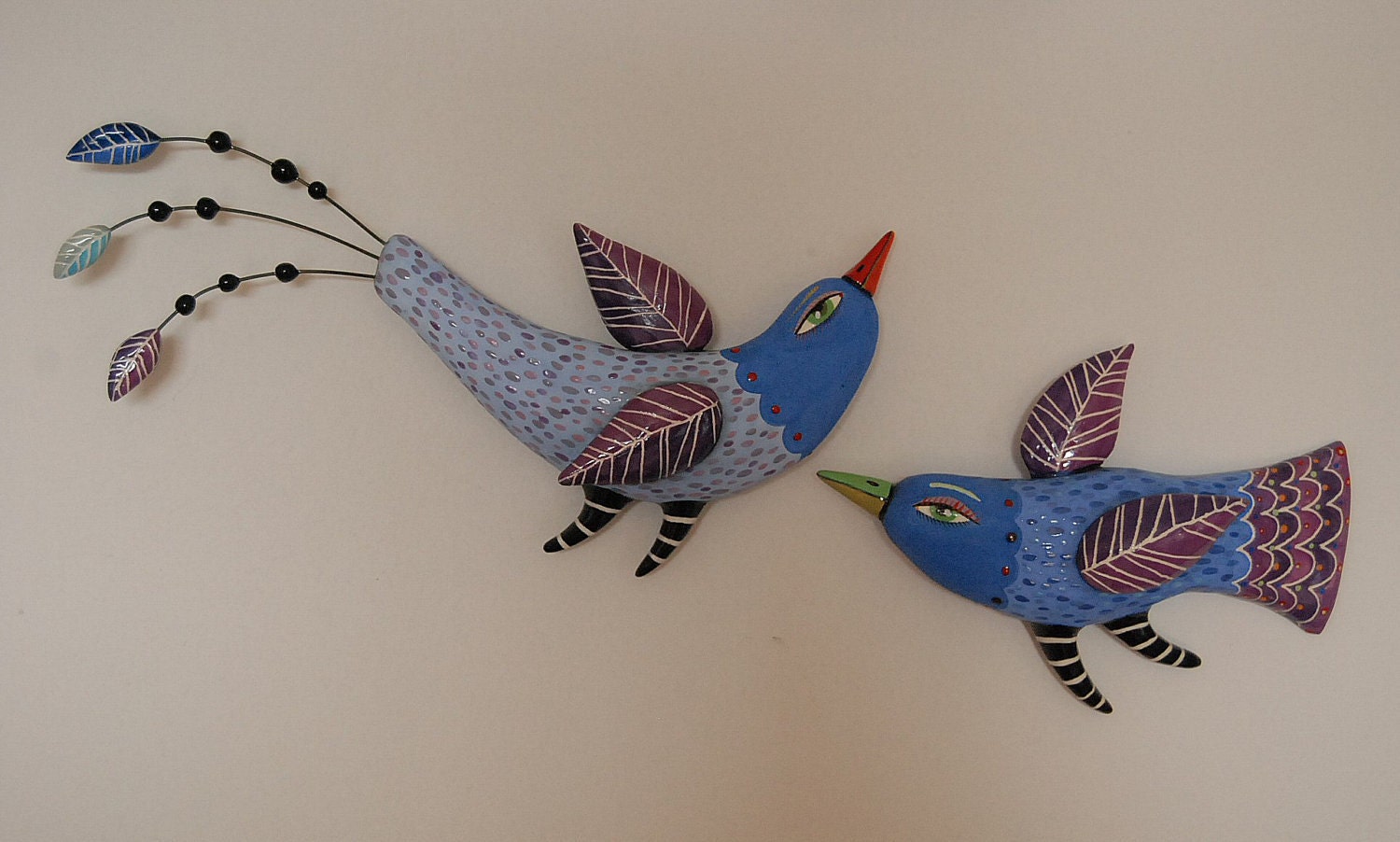 Blue Bird with Wired Feathers
This bird is hand built and carved into the shape of a bird. She is a beautiful piece of artwork and is made to hang upon a wall. The bird's dimensions are: 10 1/2" x 5".
(¸.•´ (¸.•` ♥
Thank you for stopping by for my Etsy Finds Friday post!!
Please stay tuned for next Friday's Find... It could be YOU! :) Happy Friday!!
~Trina