Welcome to my 48th post featuring the amazing polymer clay artwork created by a few of the members of our PCETeam on Etsy!! The diversity in creativity and style is wonderful!! Enjoy, and be sure to check out their Etsy Shops to see more of their wonderful items.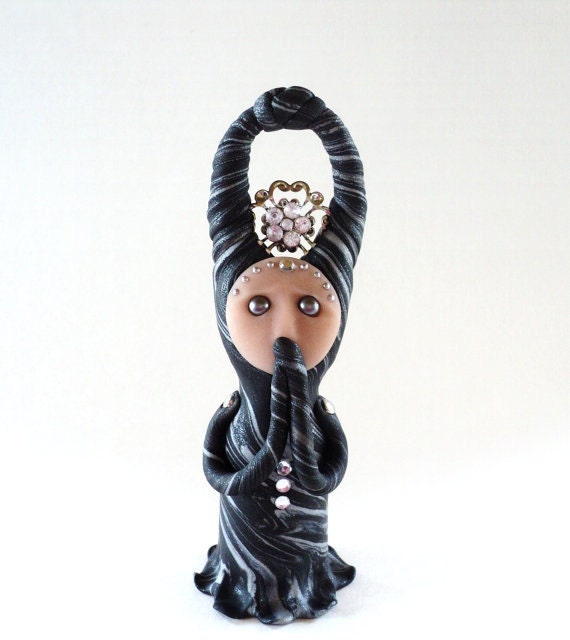 Lovely with Mindful Thoughts and Curiosities
Hello and thank you for visiting with me. My name is "Lovely" and I too live in the Greylands among the mindful thoughts. Mindful Thought: Live the lovely life you've always wanted. Life is short, forgive quickly, kiss slowly, love truly, laugh uncontrollably, and never regret anything that made you smile.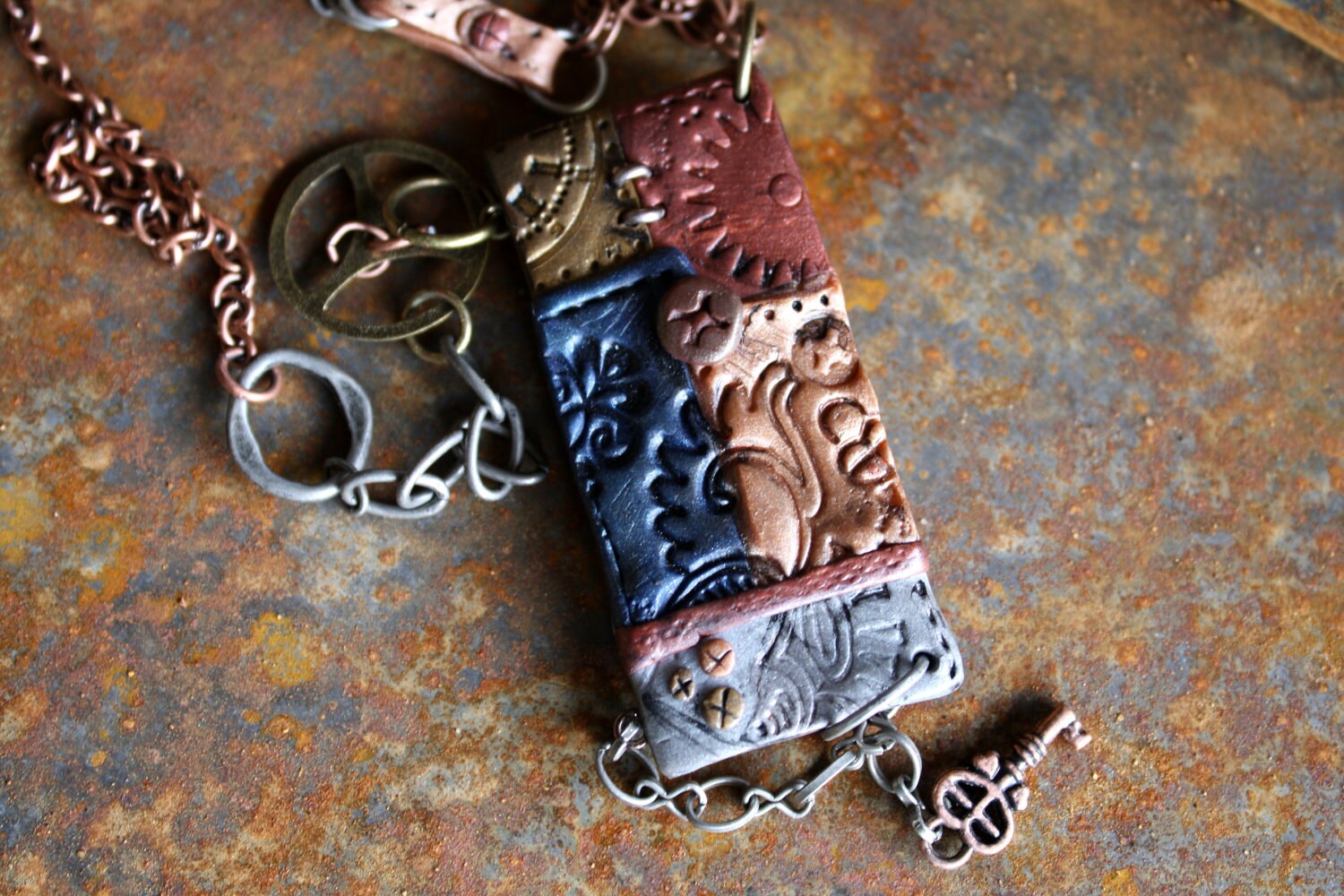 Quilted Steampunk Necklace
By: ARTiFAX
This steampunk inspired necklace is handcrafted from polymer clay. It has many details including a tiny key dangling from the pendant, a leather strap made from clay, and polymer clay screws. The chain is a mixture of various chains and elements put together by me to form one lovely and unique necklace with a lobster clasp. The necklace can be adjusted to a shorter length.
By: Whimsical Creations by Melanie
Hoot Hoot ~ Fredrick is made of polymer clay. He measures 1.5 inches tall. (If you would prefer a different color combo, don't hesitate to ask... I can make him in pretty much any color you would like)
Polymer Clay Brooch with Recycled Vintage Earring
Polymer clay brooch made with a recycled vintage earring as the centerpiece. This is a statement brooch and a piece of wearable art titled, "Springtime Fan". This pin is entirely original and OOAK. The vintage earring is originally from a pair of quality costume jewelry earrings made in the 1960's. It is a clear 3" Bakelite tear drop shaped finding with iridescent flakes and a large rhinestone in the center bottom. The round cabochon at the top is 18mm and the background of polymer clay can be seen through it. The brooch has been sanded and buffed to a high gloss finish. There is no paint used, all color is polymer clay. A sturdy pin finding with safety latch has been adhered to and secured with a layer of baked polymer clay. I use Sculpey III and Premo polymer clay.
(¸.•´ (¸.•` ♥
Thank you for visiting, please stop by again for post number forty-nine in my series, featuring more of our PCETeam members!! Wishing you a Happy Day!!
~Trina