It's *
♥
*
Etsy Finds Friday*
♥

*
Today I am featuring the
Beautiful Ceramic Creations
by:
Seeing Is Believing
I just love each piece that Pamela creates, each one is so unique and special!! I am happy to feature her beautiful and earthy artwork here today!
In the Artist's Own Words:
I grew up in Lower Michigan with the opportunity to spend my summers on my grandparents farm in Kansas. I have always loved being outdoors with all kinds of nature, from the green mossy trees of the Greater Northwest to the flowing wheat fields of the Midwest. This is where my true Love lies! I Graduated with a Graphic Design Degree from Ferris State University in Michigan, a long time ago. But have always kept some form of art close in hand. When I made the move to Washington I took up a Pottery Class and loved it ever since. Structure has never been my strong suit. I have always loved the free flow of design along with a twist of whimsicality. I'm not saying I will never create something structured. But just at this moment in time I Love being a bit more free with my pieces. Each one is unique, no matter if I am submerging my fingers in Clay, Paint or Fabric. I have a passion for nature and I feel each piece reflect that.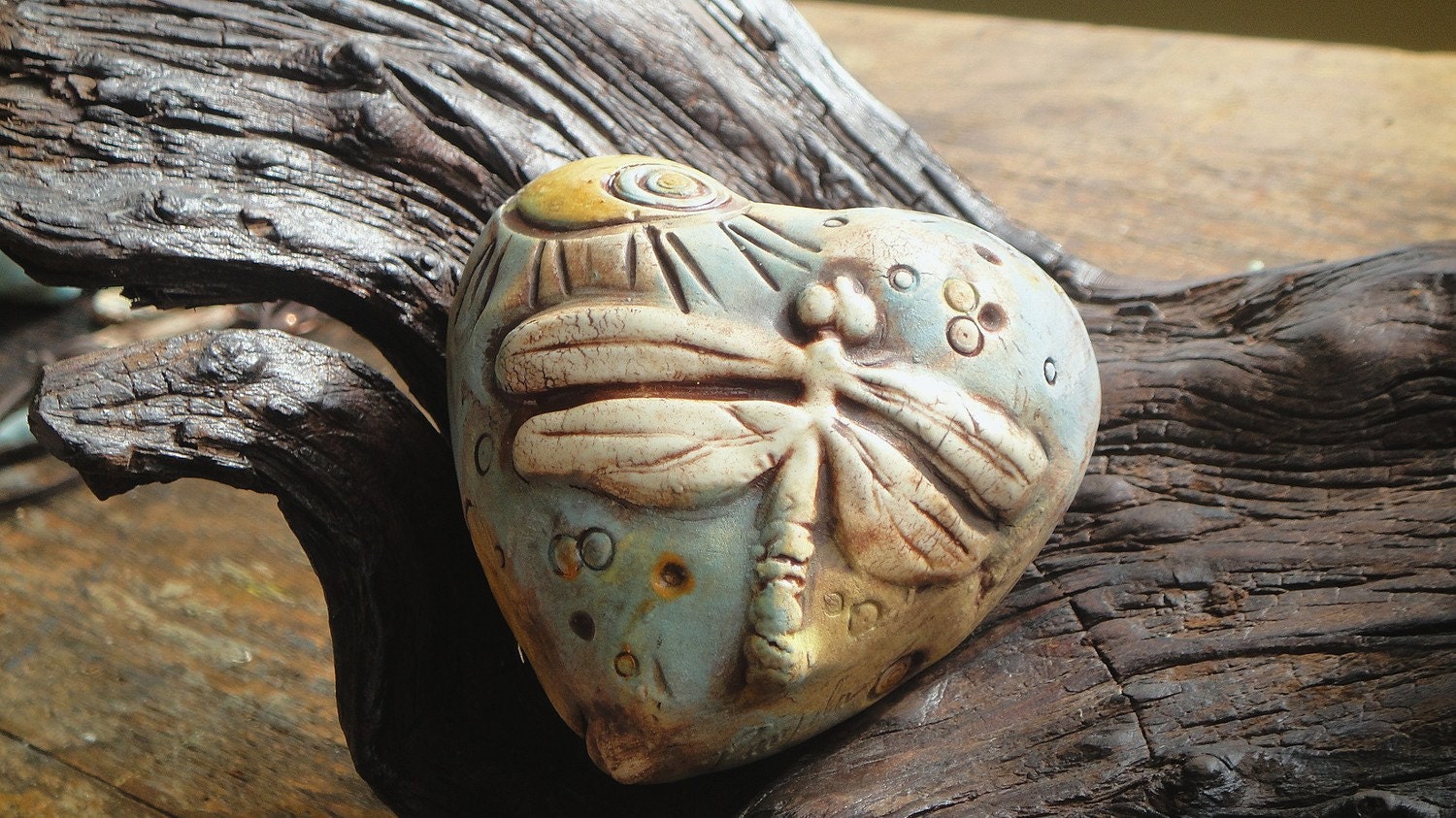 Heart Shaped Dragonfly and Circle Rattle
This One of a Kind Whimsical Heart Rattle is very Unique. It's one of those pieces of art that you just want to touch and can't put down. Once you do pick it up, give it a shake and you will find the precious little hidden treasure. It contains two different designs so you will never feel like it's that same piece.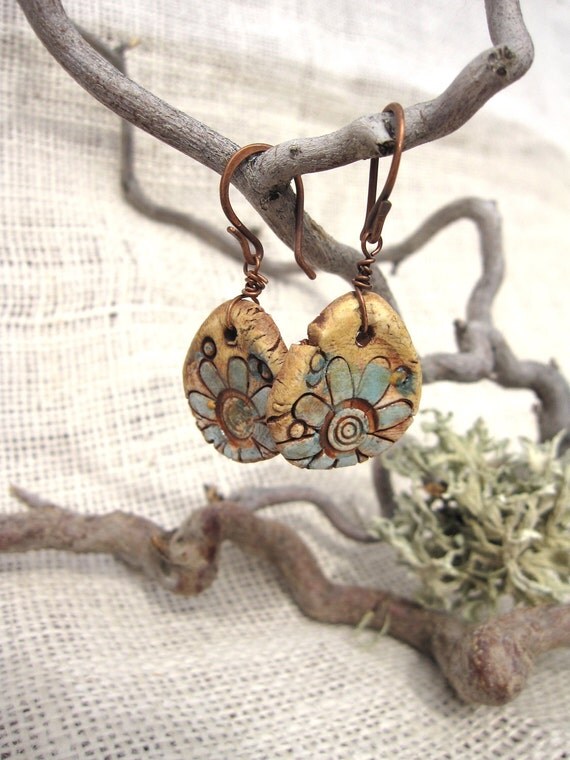 Free Formed Ceramic Earrings
You got to love these free formed earthenware clay earrings with a daisy design!. Each piece is made from stamps that I have created myself. They are very lightweight and a pair you could wear everyday, this is what I love about these little treasures.
This Unique Ceramic Heart Wall Plaque is created with Butterflies and Circles. It is also stamped with the words "the beauty lies within". It can adorn a wall all by itself or as a grouping. You will truly love this piece as soon as you open they package! This is one of the large heart plaques that is glazed in Turquoise, Golden Yellow and Brown. It's pretty earthy so you will find divots, cracks, scratches and a possible hole, this is how it was intended to be made.
(¸.•´ (¸.•` ♥
Thank you for stopping by for my Etsy Finds Friday post!!
Please stay tuned for next Friday's Find... It could be YOU! :) Happy Friday!!
~Trina