Welcome to my 50th post featuring the amazing polymer clay artwork created by a few of the members of our PCETeam on Etsy!! The diversity in creativity and style is wonderful!! Enjoy, and be sure to check out their Etsy Shops to see more of their wonderful items, just click on the photographs of their awesome work!
Midnight Blossom Bracelet
By: beadsCraftz
Lush and sensual, this polymer clay luxury charm bracelet features a host of sculpted petals and velvety blooms. Lilies, roses, and other flowers were crafted petal by petal in cranberry red, burgundy wine, deep maroon, and voluptuous tones of brown. With its roses in various stages from furled buds to full-blown crimson blooms, and its smaller, star-shaped flowers having detailed, textured centers, this bracelet is an intricately detailed work of sculptural art you'll find yourself and others wanting to simply gaze at!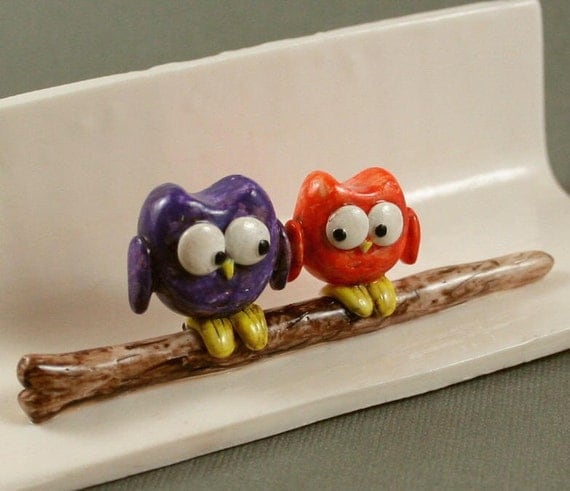 Little Owl Business Card Holder
By: Made With Clay and Love
This sweet little business card holder has been hand sculpted entirely from a lightweight and durable clay. I do not use molds or cutters. The owls and branch have been painted with acrylics and aged. The entire piece has been given several coats of a glossy sealer, and has been initialed by me at the back.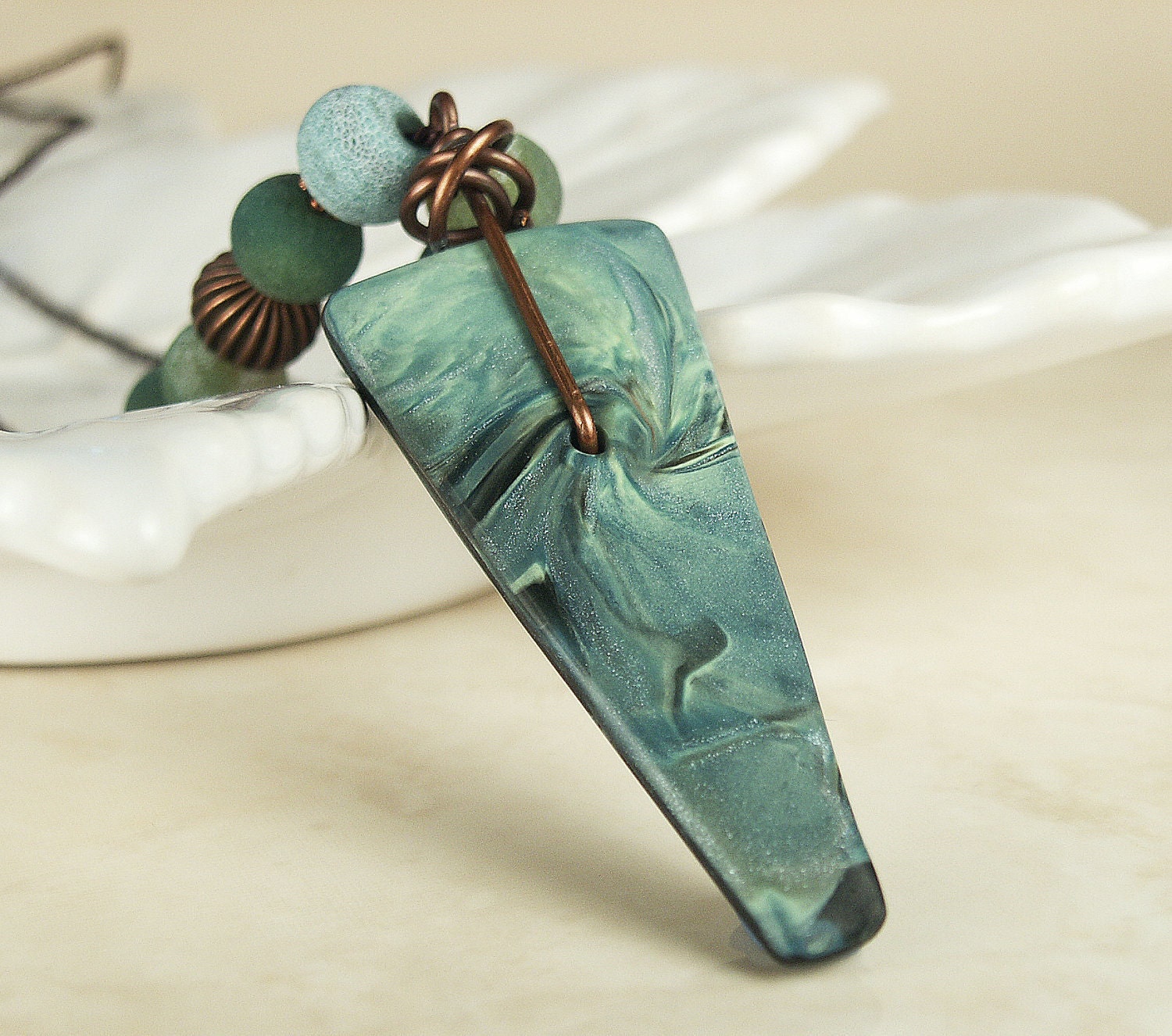 Polymer Clay Pendant Beaded Necklace
The subtle, swirled green and black pattern of this polymer clay pendant is a contrast to the necklace's bold design. The triangle pendant is attached to a strand of fire agate beads and copper beads and spacers with a unique, handmade copper bail which has been treated with patina. The pendant was cured, sanded and buffed to a soft shine. Black textured back with my WO signature stamp. Lobster claw closure. This necklace is a medium 21'' length.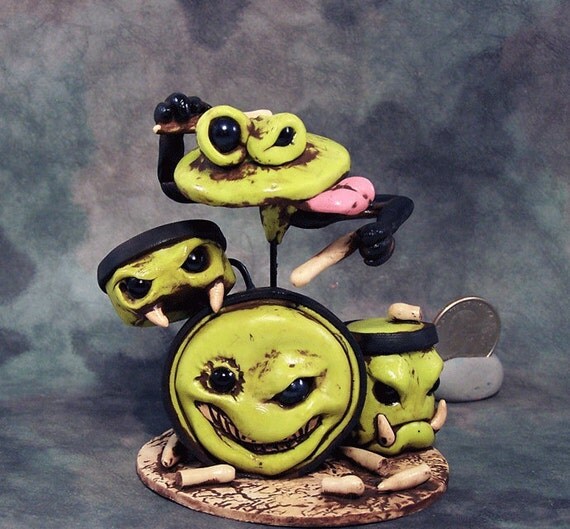 Sibil the Cymbol and the Dum Drums
By: Covington Creations
Unique handcrafted polymer clay art and art jewelry by the Polymer clay artist Michell Covington.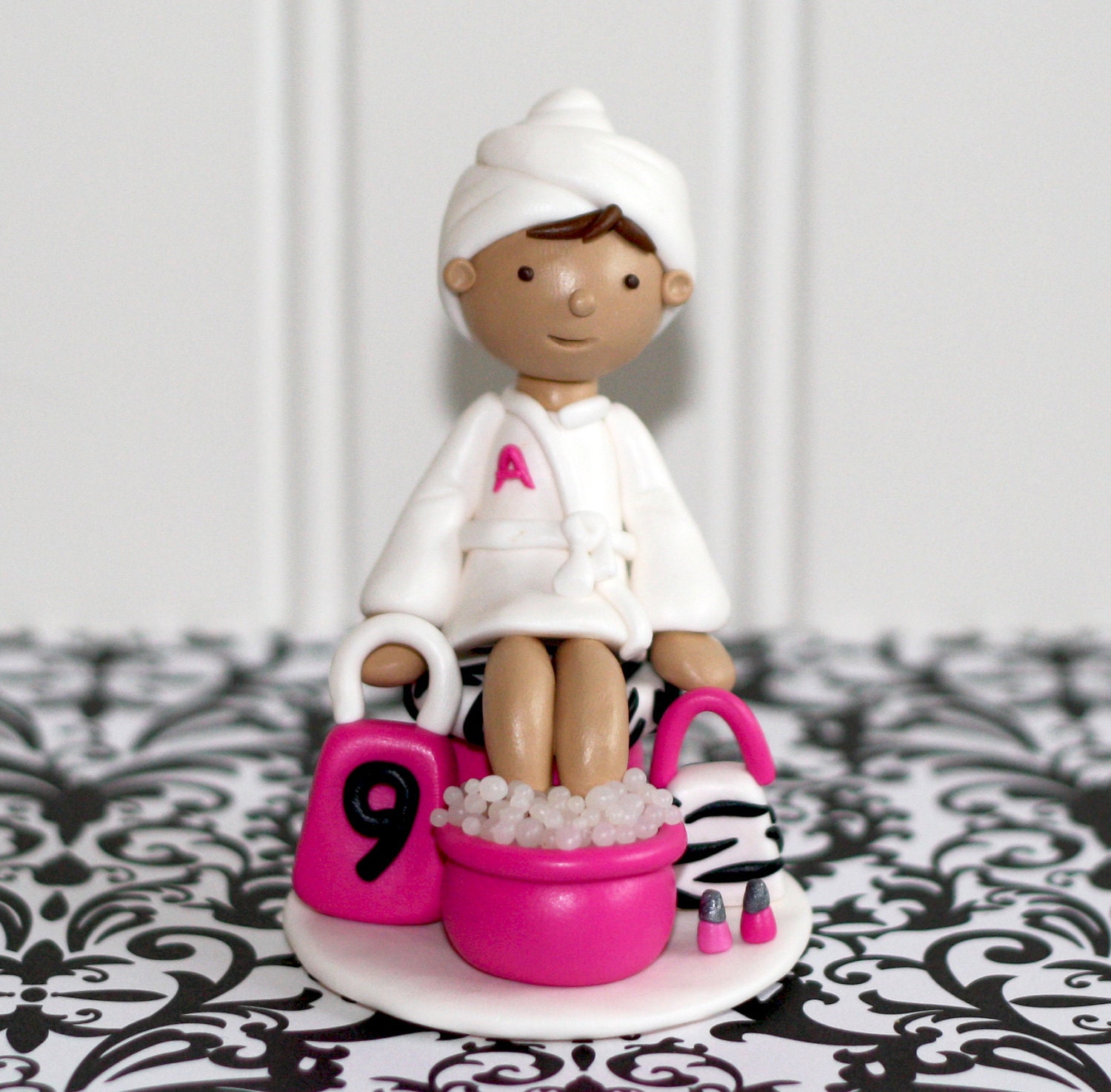 Spa Birthday Party Cake Topper
The perfect cake topper for a Spa Party with Zebra Print Decor! This girl is soaking her feet in a tub of bubbles, and relaxing in a bathrobe with her hair wrapped in a towel. Gift bags and nail polish makes this a must have for any mani pedi party. Great cake topper to go along with your spa party invitations. It's an adorable cake topper or party decoration that becomes a special keepsake after the party.
(¸.•´ (¸.•` ♥
Thank you for visiting, please stop by again for post number fifty-one in my series, featuring more of our PCETeam members!! Wishing you a Happy Day!!
~Trina