As I sit here this morning, enjoying a nice cup of hot coffee, I'm looking out our big picture window in the living room... I hear the birds chirping, and with my eyes closed, it kind of sounds like spring outside, but I open them and there it is, SNOW on the ground!! Yes, that's right, a few inches of newly fallen snow this morning... Spring... I don't think it's going to be here any time soon.
So, it's a good day to stay inside, and I am headed back into my studio to create a Bearded Dragon Wedding Cake Topper... But first, as I sit here enjoying the sound of the birds and the pretty look of the newly fallen snow, I am also browsing through Etsy on my computer. I've been so busy in my studio lately, creating wonderful new orders, that I kind of lost track of time this past week... Plus, I'm getting used to a new schedule at work, and we've had some trips to the vet for our little Emmi...
Friday came and went and I didn't have the chance to post my Etsy Finds Friday for the week! I saw this AWESOME Sculpture by Dawn Schiller of Odd Fae and wow! A very wonderful piece of artwork!! Her work is fantastic, she's such an inspiration!!! I thought I would post my 'Etsy Finds Friday' today... Enjoy!!!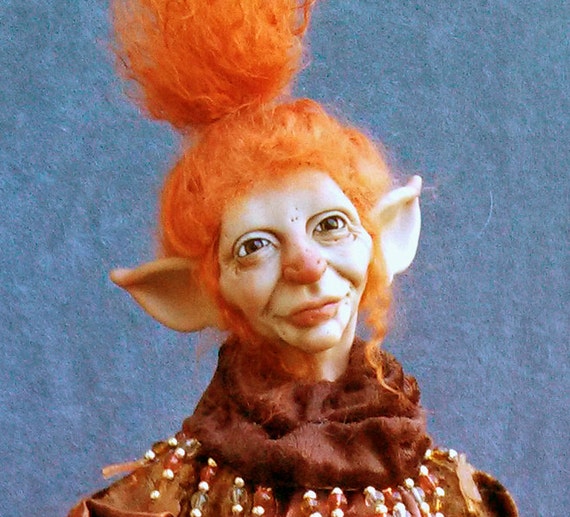 Mother Autumn
One of a Kind Mixed Media Art Doll Sculpture by Dawn Schiller
Dawn M Schiller is an internationally collected artist, sculptor,
selling Odd Fae and Autumn Things on eBay (search for oddfae),
Her work has appeared in galleries, books and magazines worldwide.
(¸.•´ (¸.•` ♥
Thanks so much for visiting today!
~Trina