It's *
♥
*
Etsy Finds Friday*
♥

*
Today I am featuring the
Beautiful Pottery
Created by:
In the Artist's own words:
I am a studio potter, painter, knitter, crocheter (is that a word?) and bead artist and tango dancer living in Sedona, Arizona. I enjoy exploring my creativity in a myriad of ways and connecting with nature and spirit as my muses. Since I was a child, I have been creating and crafting. I am never bored.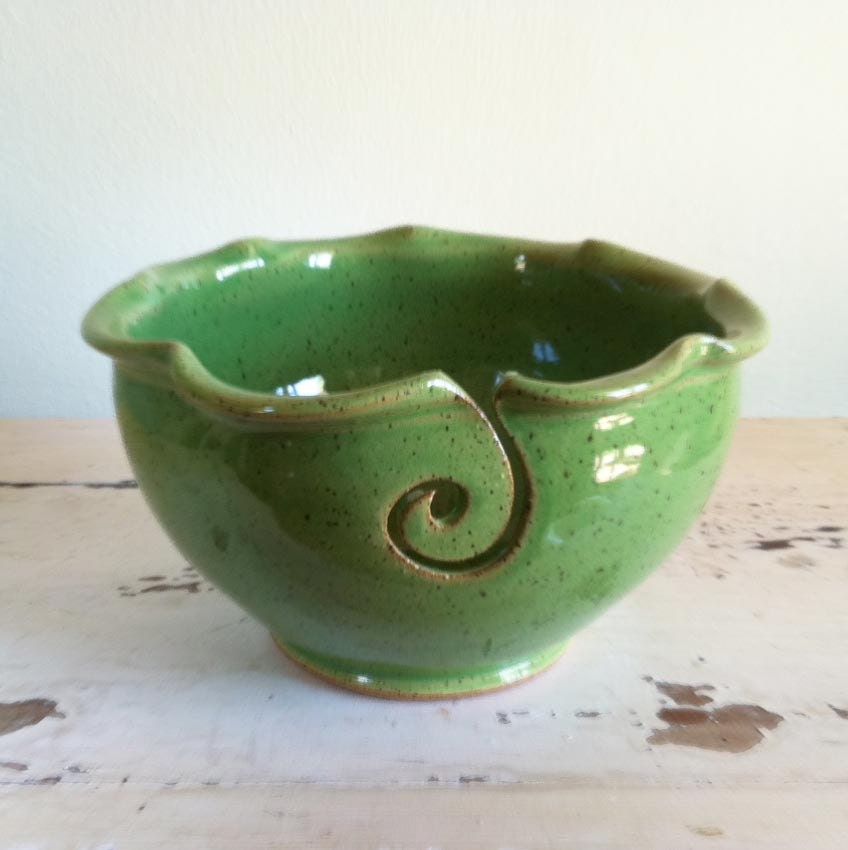 Yarn Bowl ~ Knitting Bowl
We knitters and crocheters...we find these yarn bowls really useful to keep a ball of yarn from rolling all over the place while we're working. I make my yarn bowls weighted at the bottom, to keep it from tipping. You could keep this bowl on the table, floor, or next to you on the sofa while you work. Hand thrown yarn bowl in speckled stoneware with a swirly cutout to keep your yarn from tangling. Glazed in a sweet, shiny, golden Midori Green!



Hand thrown vase in smooth white stoneware with tons of flower appliques and glazed in smooth, glossy Raspberry Red! This red is a deep cranberry/wine red with a hint of lavender. Please see all photos for an accurate depiction of the color variations.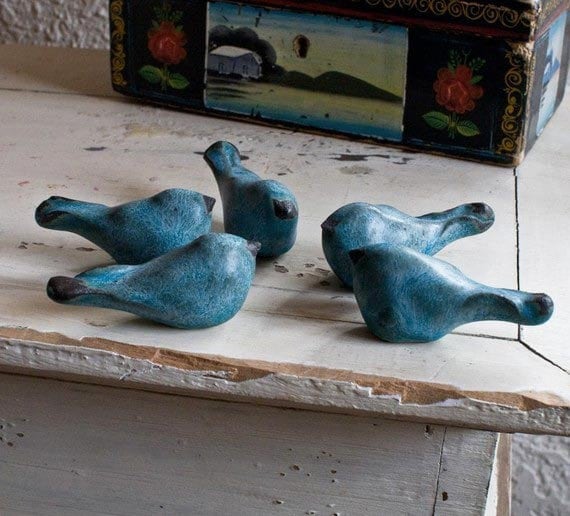 Bird Sculpture
A set of 5 small bird sculptures--hand sculpted by me in my speckled stoneware and then glazed in a rich, mottled, rustic, dry matte turquoise glaze. This glaze has variations--some areas are more shiny, but mostly it's very dry and matte--this is hard to convey in the photos.
One of my tiniest heart bowls--hand thrown in speckled stoneware and glazed in a multitude of colors, shiny and matte.
.¸.•´¸.•*´¨) ¸.•*¨)
(¸.•´ (¸.•` ♥
Click
HERE
to visit Christine Tenenholtz's Etsy Shop and see more of her beautiful pottery!
(¸.•´ (¸.•` ♥
Thank you for stopping by for my Etsy Finds Friday post!!
Please stay tuned for next Friday's Find... It could be YOU! :) Happy Friday!!
~Trina