Welcome to my 38th post featuring the amazing polymer clay artwork created by six of the members of our PCETeam on Etsy!! The diversity in creativity and style is wonderful!! Enjoy, and be sure to check out their Etsy Shops to see more of their wonderful items.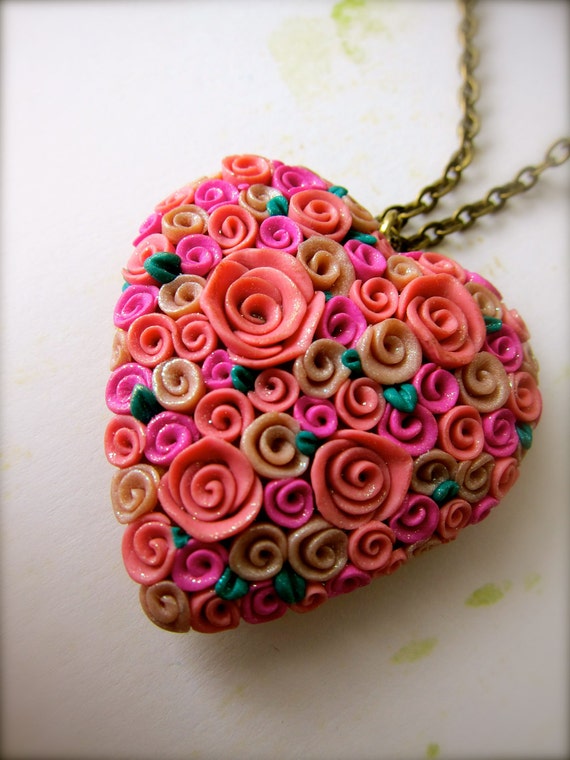 Roseful Heart Locket
A locket full of roses!!:) so romantic! I used polymer clay to make those teeny tiny roses. Perfect gift for a loved one!
This brooch is completely handcrafted.every part of this item is made by polymer clay.I created four different polymer clay layers,for the body,wing,beak and eyes. All is covered by Sculpey Glossy varnish. On the back you'll find the peek-a-boo's mark.
Handmade polymer clay heart with metallic leaf and dustings in shades of copper, silver, gold, red and green with metal butterflies wings. With lots and lots of tiny little cogs and watch parts on either side for an interchangable look. The antique gold chain attaches to the butterfly wings. This is a one of a kind piece.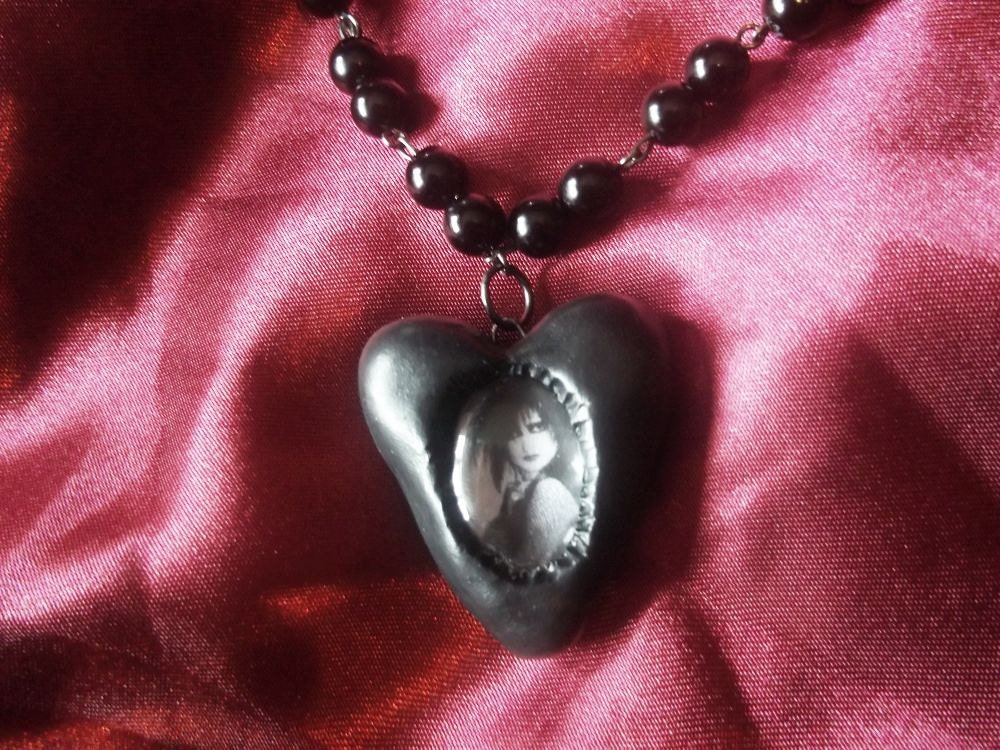 Siouxsie Sioux Gothic Love Heart
1.6" black love heart shape made from polymer clay with a glass cameo of Suoixsie Sioux in the center. Includes Plastic beads constructed into a necklace.
A handmade polymer clay cameo is set on an oval antiqued silver-toned oval setting. It features three tulips and a textured background. The pendant is 2 inches tall.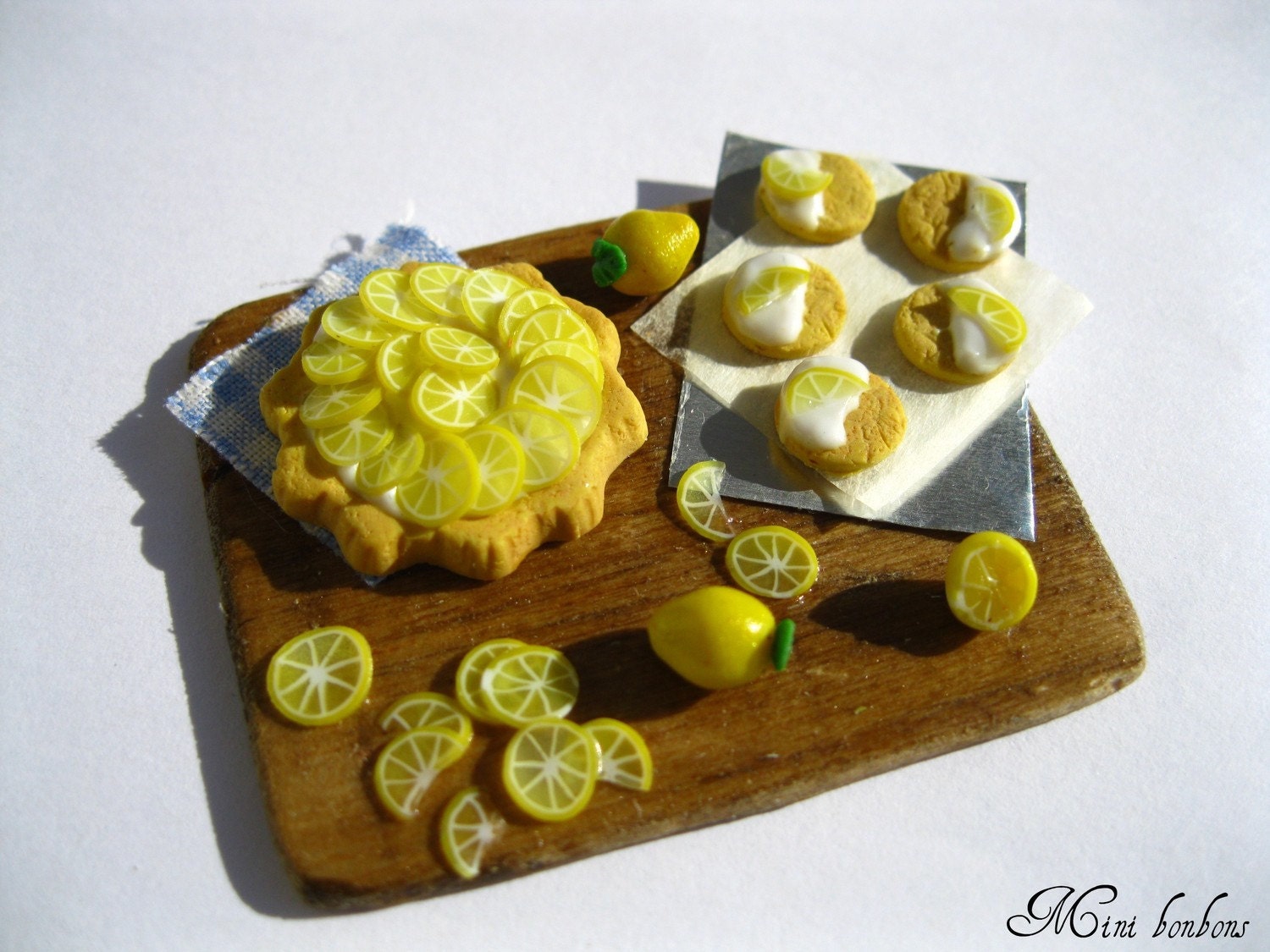 Lemon Tart and Cookies Dollhouse Preparation Board
This list is for a preparation board for 1:12 scale dollhouses. On the table there are cookies with icing and lemon slice, a lemon cake and lemon slices dispersed on the table. Everything is glued to balsa board.
.¸.•´¸.•*´¨) ¸.•*¨)
(¸.•´ (¸.•` ♥
Thank you for visiting, please stop by again for post number thirty-nine in my series, featuring more of our PCETeam members!! Wishing you a Happy Day!!
~Trina