Welcome to my 35th post featuring the amazing polymer clay artwork created by six of the members of our PCETeam on Etsy!! The diversity in creativity and style is wonderful!! Enjoy, and be sure to check out their Etsy Shops to see more of their wonderful items.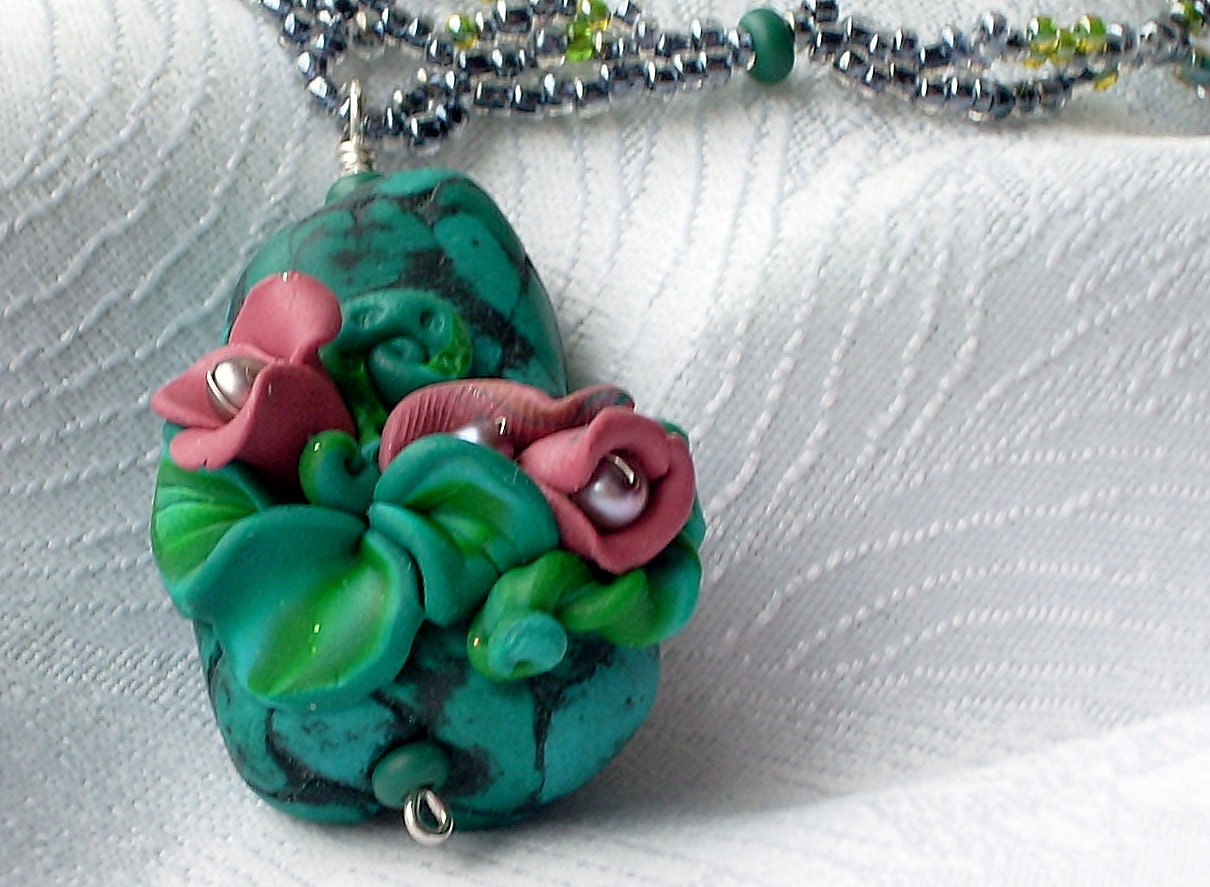 Turquoise Green Lavender Peyote Free Form
Turquoise stone (mix of blues and greens) made of polymer clay, decorated with muted pink and lavender flowers. Accent floral beads add charm to this asymmetrical design.
Necklace has a "twig" and loop clasp, located on the lower side of the neck for easier closure.
Asymmetrical design is made of intertwined loops for interest and allows the piece to lie nicely on your neck.
These super cute and super fun candy cane lollipop earrings are sure to be a hit!! They look so yummy you'll be tempted not to eat them! They are deliciously sinful yet completely guilt free!!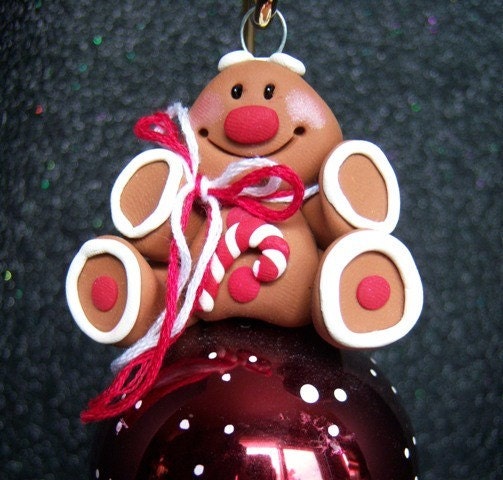 Gingerbread Boy
This cute whimsical figurine catches anyone's attention. They are great gifts for everyone. I can also make them full bodied and not on a glass bulb. Imagine them on picture frames, vases used as a cake topper...the list goes on.
Decorative Faux cookies so realistic you could eat them.
This assortment of 12 decorative mouth watering cookies will have your family, friends and guest talking for a long time. Perfect in size. Ranging from 1.5 inches to 2.5 inches. Three large chocolate and toffee chips, two small chocolate toffee chip cookies, three hershey kiss cookies, two maroons double stuffed and two peanut butter cookies.
This cute little angel is beautifully designed in polymer clay. She is finished with three coats of clear gloss to add protection and shine. Dimentions are 1 1/2" height x 1 3/8" width x 1/4" thick. A quality bar pin is firmly glued to the back of the pin.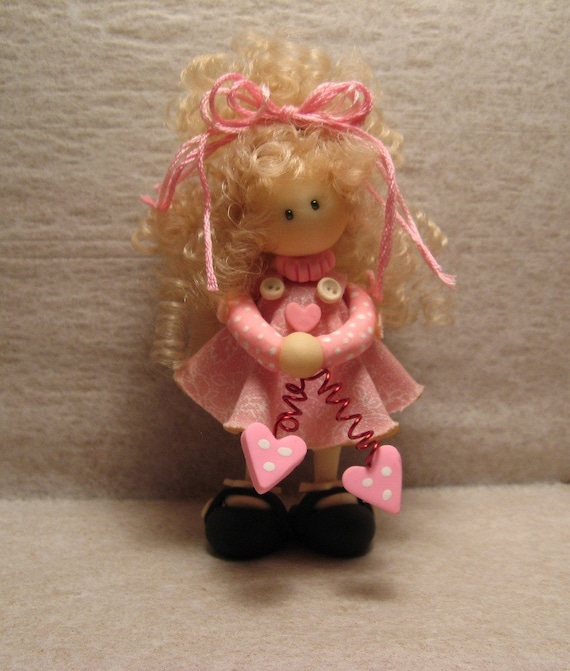 Miniature Doll Pretty in Pink (OOAK)
Pink with her wonderfully curly blonde hair and her bright pink dress is sure to bring a smile to your face. Hand crafted out of polymer clay without the use of molds, Pink is a OOAK doll. Her hair is painstakingly attached by hand, 1 ringlet at a time and then styled. Her dress is made from fabriclay, a process that compresses fabric and clay together, preserving the workability and versatility of fabric yet achieving the wonderful strength of clay after baking. Using small wooden dowels as armature, Pink's legs are then hand sculpted.
.¸.•´¸.•*´¨) ¸.•*¨)
(¸.•´ (¸.•` ♥
Thank you for visiting, please stop by again for post number thirty-six in my series, featuring more of our PCETeam members!! Wishing you a Happy Day!!
~Trina