Welcome to my 36th post featuring the amazing polymer clay artwork created by six of the members of our PCETeam on Etsy!! The diversity in creativity and style is wonderful!! Enjoy, and be sure to check out their Etsy Shops to see more of their wonderful items.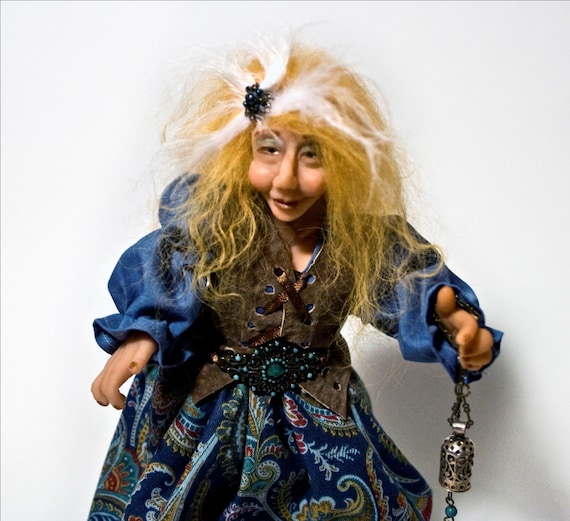 OOAK Art Doll Esmerelda Healing Fae
Esmerelda is a Fae of extraordinary powers. Her purpose is to bring health and harmony to your home. She is a mixed media art doll made of Polymer Clay without the use of molds. She stands approx 9" tall with polymer clay head, hands and feet. She is made with wire armature and soft body so she can be displayed either standing or in a sitting position. She is dressed in a paisley print dress with leather bodice and blue shirt. She has glass bead and painted eyes and has golden mohair for her hair and has a healing stone in her small lantern.
Forget Me Not Beads
This listing is for all of the beads you see in the pictures. The oval pendant is approx. 1.5x.5", the swirl is approx. 1.5" round with the whole through the middle and the 4 accent beads are approx. .5". The polymer clay colors are hand-mixed one-of-a-kind by me and the canes are also of my design and one-of-a-kind. These beads are finished with a shiny glaze and look remarkably like glass.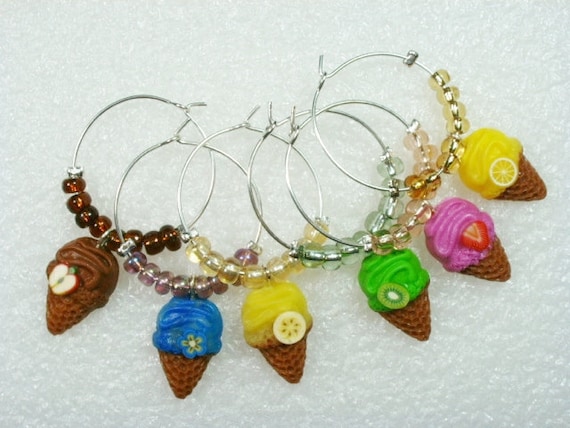 Wine Charms ~ Ice Cream Theme
Set of 6 Ice cream cone Wine Charms. Brighten up your party or meal time with this set of 6 yummy, fruity Ice cream cone wine charms. Each charm features a handmade polymer clay ice cream, and different coloured beads so you can identify your drink easily.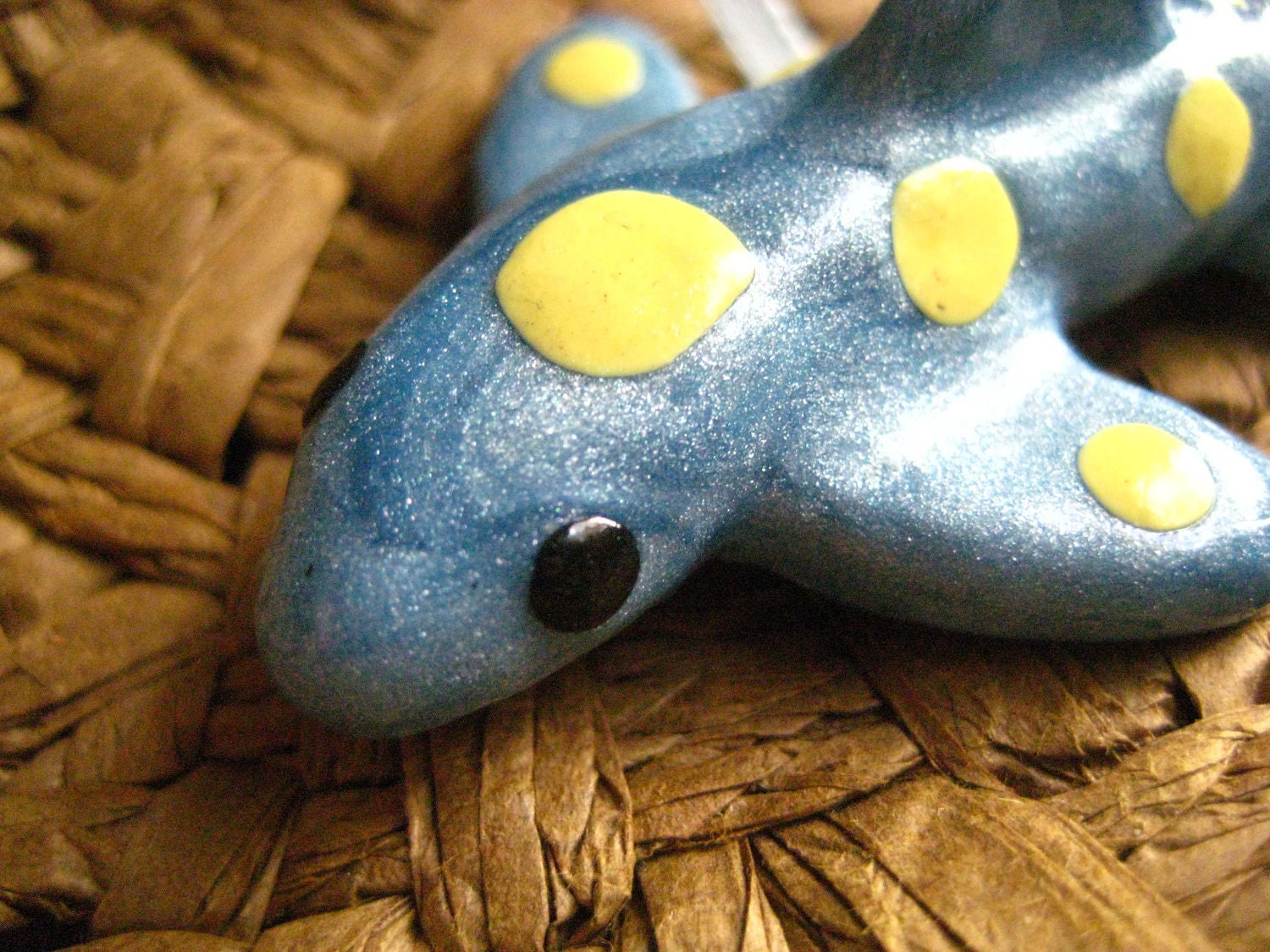 Blue Shark Ornament
This, one of a kind, sparkly blue and yellow spotty shark is made from polymer clay, and then coated with a clear glaze for durability and shine. He hangs from a light blue ribbon. He measures about 3 inches from his nose to the tip of his tail. He loves just hangin' around the house, sharking around...and when the holidays come around, he looks great on the tree!
My handmade polymer clay pendant has a blue and green pattern on the right side and a lavender and silver leaf pattern on the left, so I strung some lavender Swarovski pearls and crystals on the left side among black seed beads, and on the right side I strung a beautiful teal and black blown glass bead with teal Swarovski crystals. The sterling silver clasp has a pretty leaf and heart design.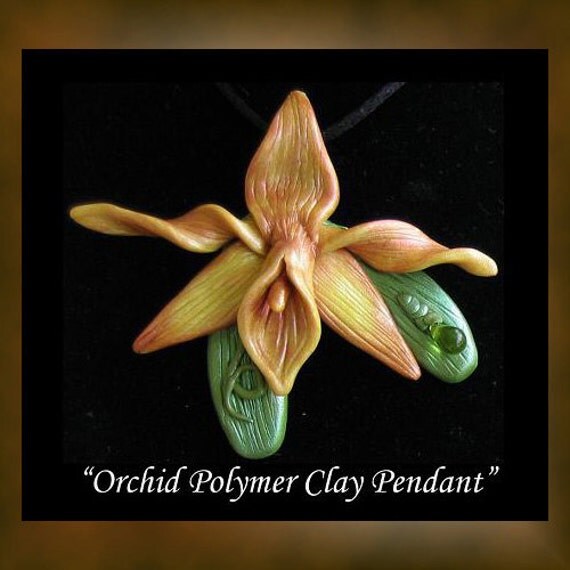 Orchid Polymer Clay Pendant
Orchid Polymer Clay Pendant " OOAK Wearable Art Made with Polymer Clay. No molds were used for this Pendant, completely made by hand.
.¸.•´¸.•*´¨) ¸.•*¨)
(¸.•´ (¸.•` ♥
Thank you for visiting, please stop by again for post number thirty-seven in my series, featuring more of our PCETeam members!! Wishing you a Happy Day!!
~Trina