It's *
♥
*
Etsy Finds Friday*
♥

*
Today I am featuring the
Beautiful Mosaic Artwork
Created by:
In the Artist's Words:
I am an artist-in-residence at Skybound Art Gallery, Toledo, Oregon. All of my work can be seen and purchased there as well. I am also a member of the PieceMakers Etsy team.
I enjoy using smalti, stained glass, millefiori, tempered glass and classy glass beads to my work. I ADORE working glass on glass and making stained glass windows.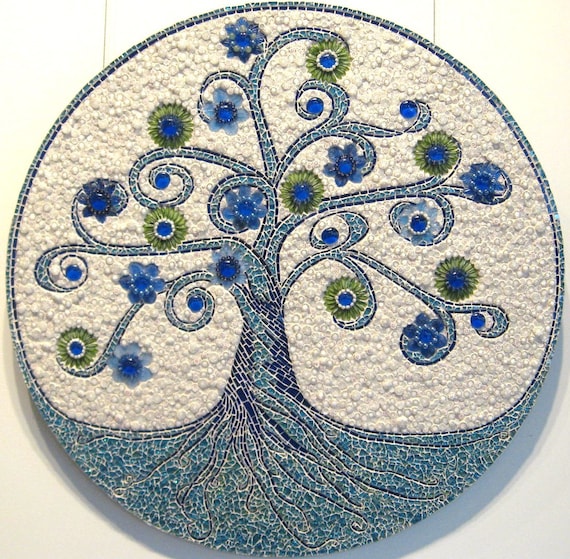 Tree of Life
Stunning 24 inch round wall piece in cool blues, greens and whites. Stained glass, tempered glass, glass beads glass gems, jade, freshwater pearls and an insane amount of millefiori!!!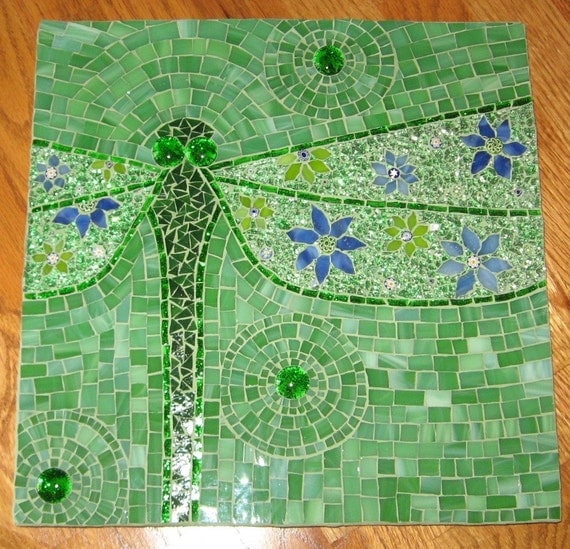 A beautiful mosaic Dragonfly, made of stained & tempered glass, glass gems and millefiori. Measures 12 x 12 inches.




A beautiful mosaic window depicting an old twisted tree at sunset. Measures 36 x 20 inches. Hangers attached and chain included.
.¸.•´¸.•*´¨) ¸.•*¨)
(¸.•´ (¸.•` ♥
Click
HERE
to visit Berta Sergeant's Etsy Shop and see more of her gorgeous mosaics!
(¸.•´ (¸.•` ♥
Thank you for stopping by for my Etsy Finds Friday post!!
Please stay tuned for next Friday's Find... It could be YOU! :) Happy Friday!!
~Trina