Come on over to Trina's Clay Creations for a Cyber Monday Sale, enjoy 15% off your purchase of anything in my shop!!
(Excluding Custom Orders)
Use Coupon Code: CYBERMONDAYSALE ~
Please see Shop Announcement for sale details.
Whether you're looking for Christmas Ornaments, Cake Toppers, Collectables... it's all there!! Below are a few examples of the items listed in Trina's Clay Creations Shop: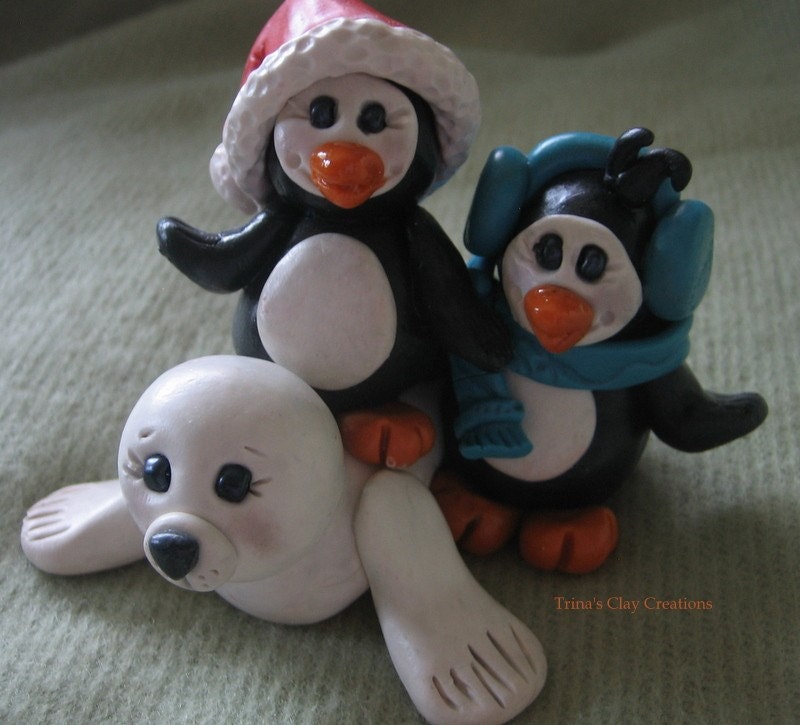 Two Penguins and a Seal
These two little penguins are enjoying a visit with their friend the white seal! This figurine would make an adorable gift or a fun cake topper for a winter birthday. It measures approximately 2 1/2" tall, 3 3/4" wide, and 3 1/2" long.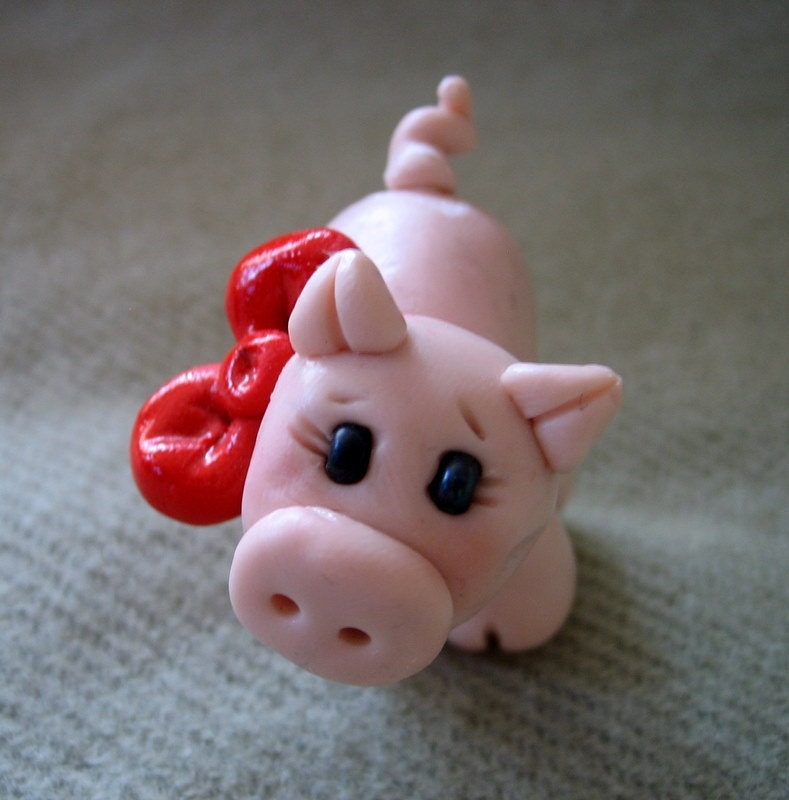 This adorable little pig is "all dressed up" in her big red bow, ready for some fun! She is approximately 1 1/2" tall and 2" long. A wonderful gift for someone who collects pigs.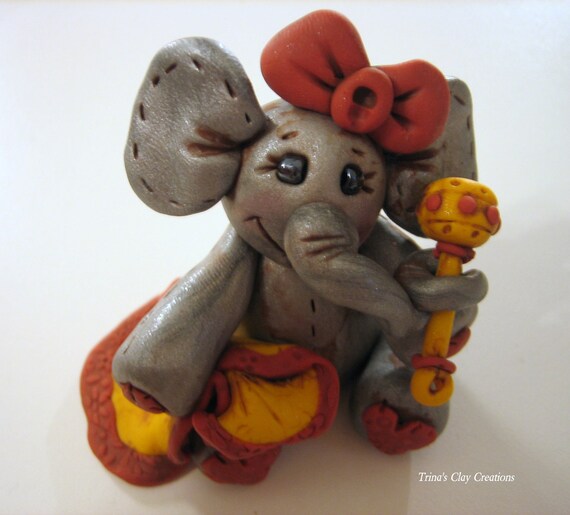 Baby Elephant
This adorable Baby Elephant is all ready to decorate the cake for a very special baby shower!! She is holding a pink and yellow rattle and a blanket and is wearing a big bow. The Elephant sits approximately 2 1/2" tall, 2 1/2" wide and 2 3/4" long.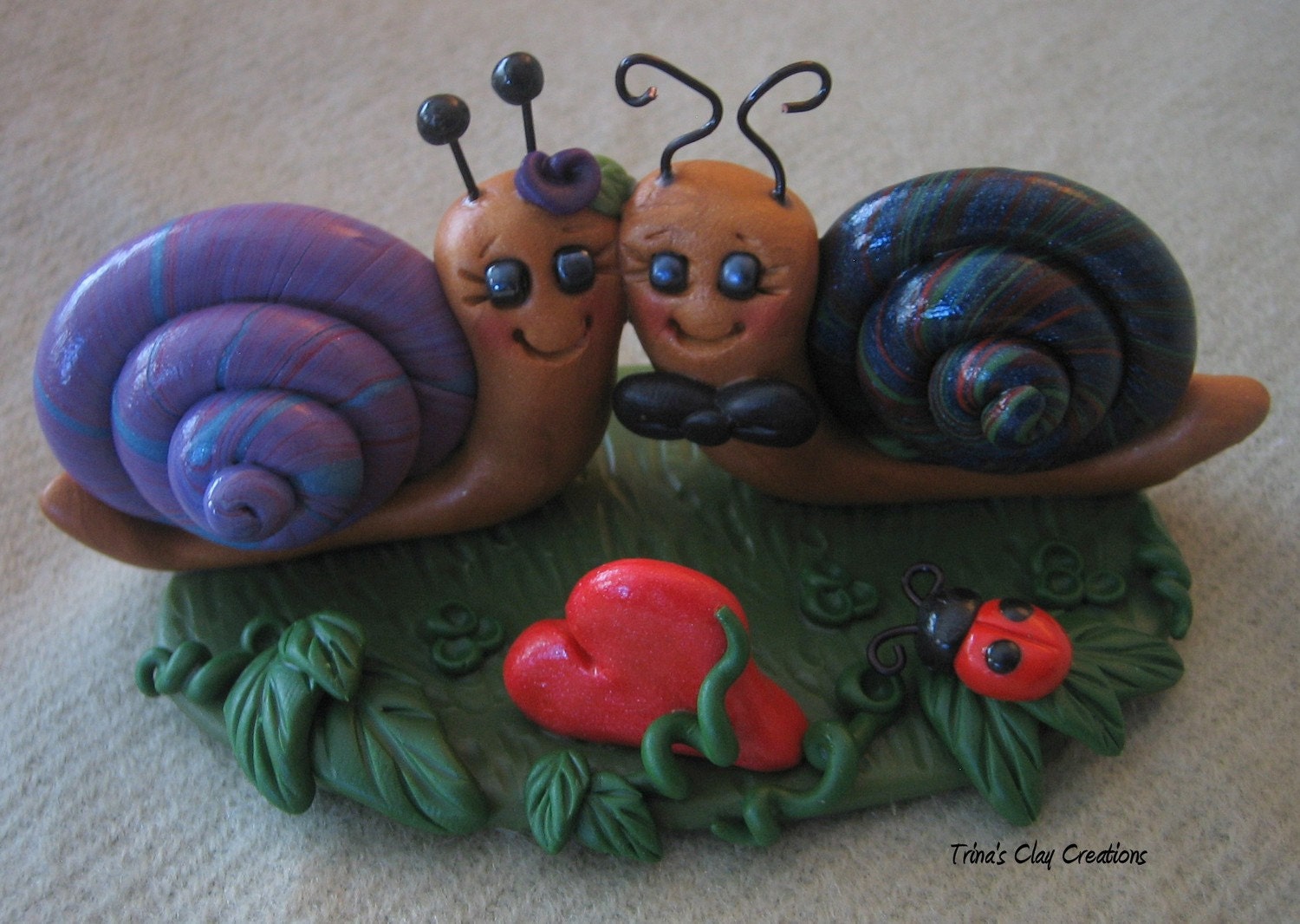 Love Snails
Two little Love Snails in the grass, happy as could be! There's a little lady bug who stopped by to greet them. Leaves, vines and a red heart outline the base. These little Love Snails would make a wonderful Anniversary, Wedding, Valentines Day or Shower Gift. They would also be a perfect Cake Topper for a Wedding or Anniversary. The base measures approximately 3 1/2" wide and 2" long.
(¸.•´ (¸.•` ♥
If you haven't been to
Trina's Clay Creations
yet, I hope you'll stop by for a visit... And I hope that you enjoy my diverse collection, from cake toppers, boxes and vases to adorable figurines - and that they bring a smile to your face! I enjoy making these fun and whimsical pieces - each created with a lot of love, and attention to detail. Every piece is hand crafted and hand sculpted by me, no molds are used.
(¸.•´ (¸.•` ♥
If you are interested in a custom order, please contact me, just click
HERE
and send me a convo. I would LOVE to create something special just for you!!
THANK YOU!! :)
~Trina