Welcome to my 40th post featuring the amazing polymer clay artwork created by six of the members of our PCETeam on Etsy!! The diversity in creativity and style is wonderful!! Enjoy, and be sure to check out their Etsy Shops to see more of their wonderful items.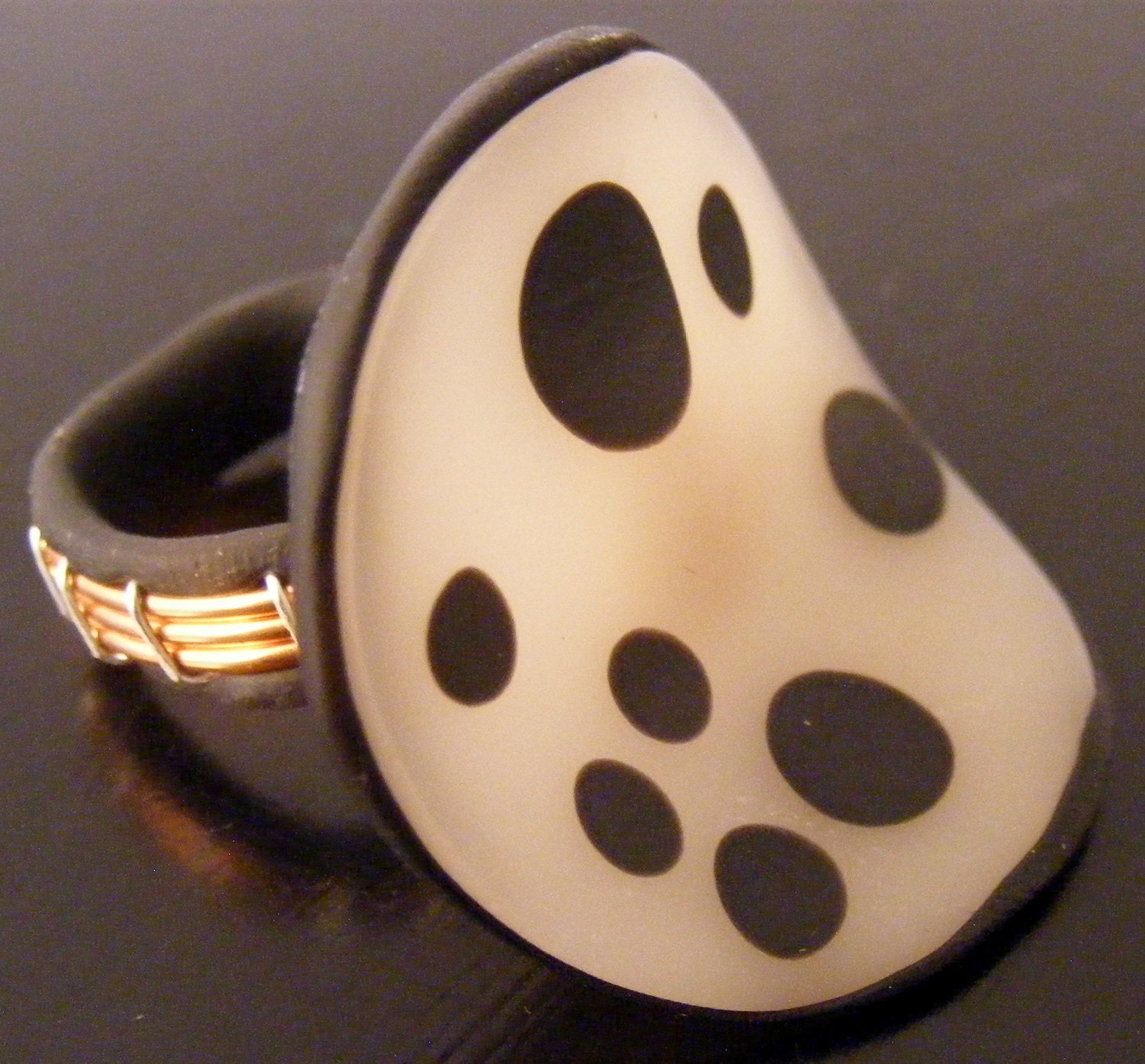 This original sculpture was created using a handmade wire frame and durable polymer clay. Copper wire and silver tone wire make up the frame work.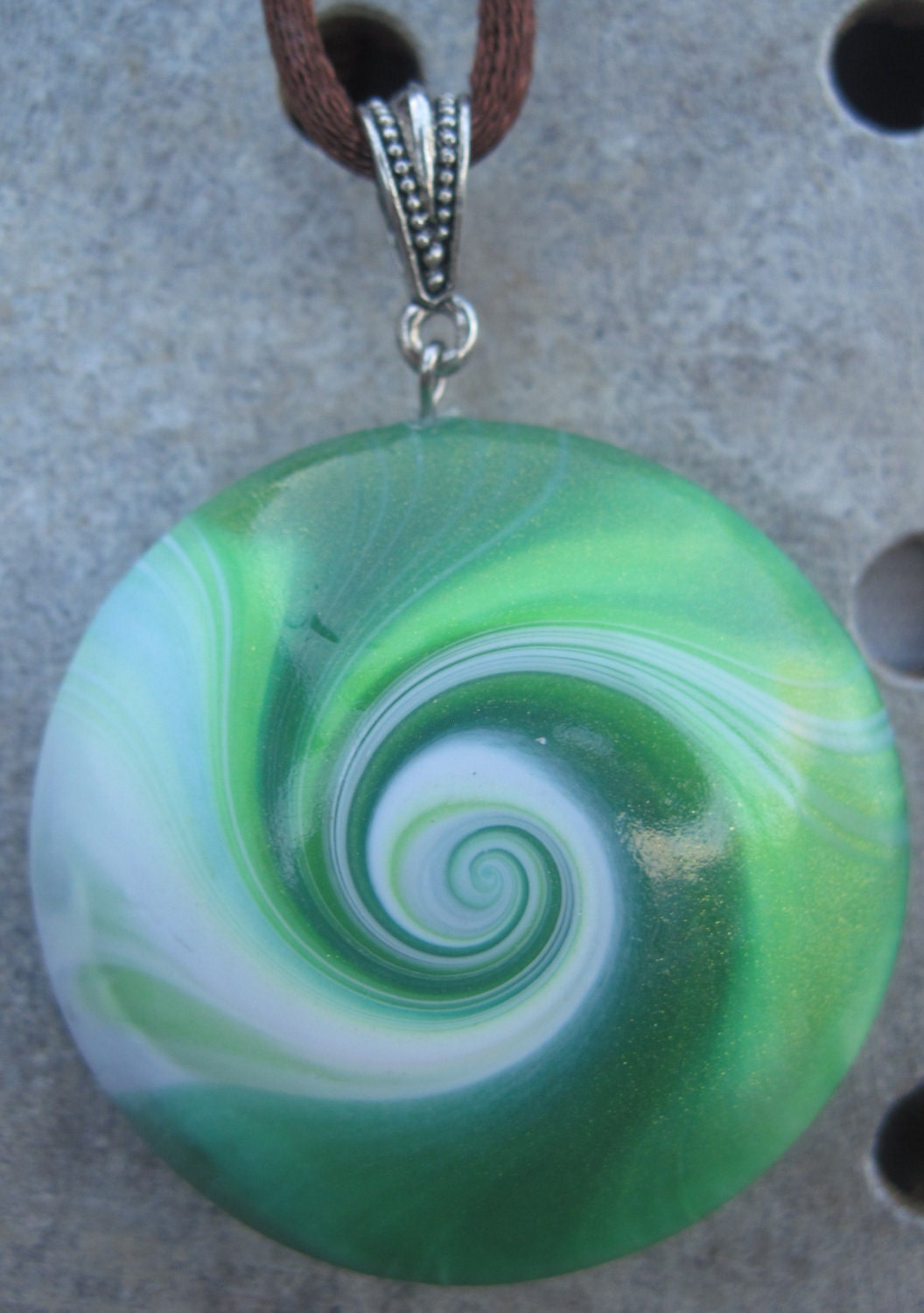 Gorgeous Green Swirled Polymer Clay Pendant
This pendant is made by Deanna, using polymer clay. It is hand swirled to reveal a beautiful design. The pendant is very lightweight and extremely durable and is finished with a glaze for shine. It comes with an attached silver bail, brown 18" cord and lobster clasp. The cord can be made longer or shorter upon request.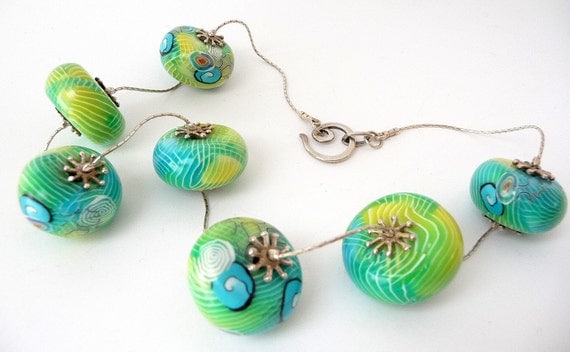 Polymer Clay Sterling Silver Necklace
Handmade polymer clay and sterling silver necklace. Here is a beautiful necklace made with some very special polymer clay beads.The beads were made with many layers of translucent and opaque clay and then sanded smooth and buffed to a high sheen.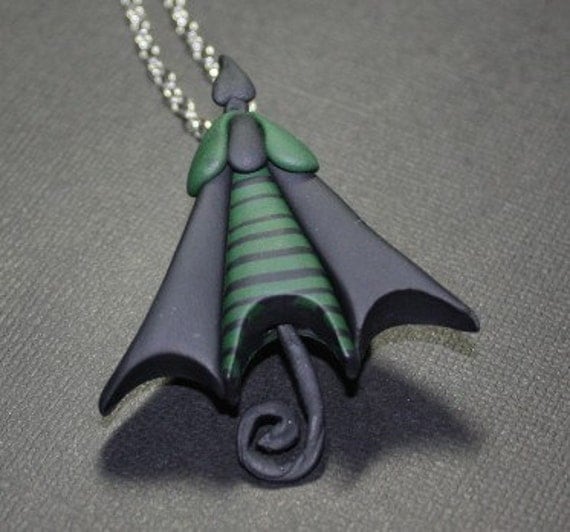 Umbrella Brooch
I was in an Edward Gorey/Tim Burton mood today and wanted to create a macabre umbrella and after a failed attempt I came up with this very cute brooch that can easily double as a pendant.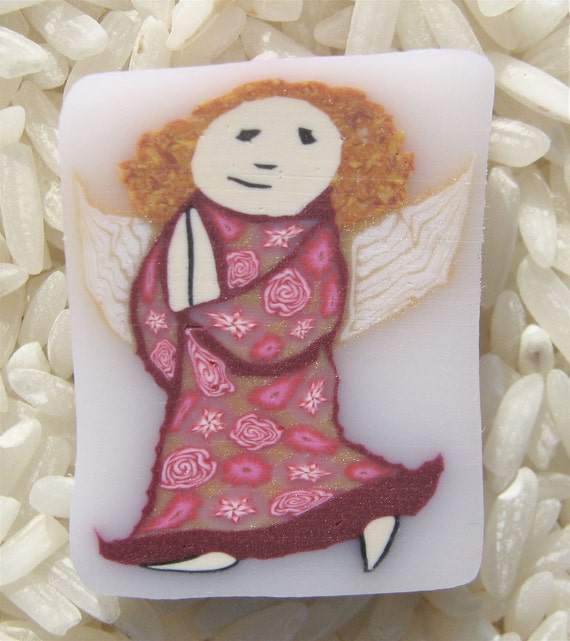 Polymer Clay Cane Little Angel
This fun Little Angel cane is my own original design, and made from a mix of Premo, and Fimo clays. It is unbaked, fresh and ready to use for your projects. Slice it to make beads, earrings, bracelets or necklaces, or to embellish objects! It measures 3/4 inch by 7/8 inches and 2 inches long.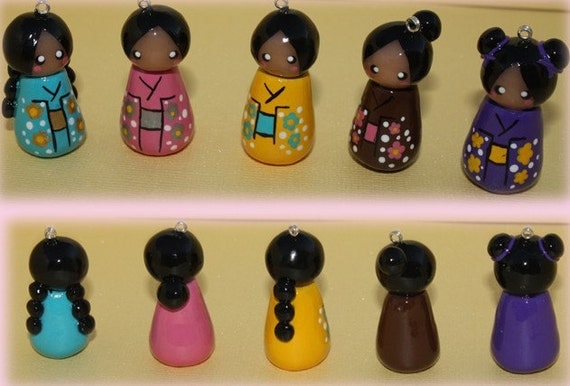 Kokeshi Doll Charms
Kokeshi Doll pendants and matching earrings. Each one of these is HAND PAINTED. I did not use colored clay to make these. Each one was made with a base of scrap clay and beige clay, baked then hand painted over several days. All of the detail of the flowers and kimono are also hand painted and drawn on. Each color has a different hair style (colors and hair styles can be mixed and matched at request). The blue has pig tails, pink has a low bun, yellow has a pony tail brown has a high bun and purple has pig tail buns with cute pained hair ties. Kokeshi dolls are often given as gifts as tokens of a great friendship or good luck - so this set would also make a great gift.
(¸.•´ (¸.•` ♥
Thank you for visiting, please stop by again for post number forty-one in my series, featuring more of our PCETeam members!! Wishing you a Happy Day!!
~Trina