Welcome to my 41st post featuring the amazing polymer clay artwork created by six of the members of our PCETeam on Etsy!! The diversity in creativity and style is wonderful!! Enjoy, and be sure to check out their Etsy Shops to see more of their wonderful items.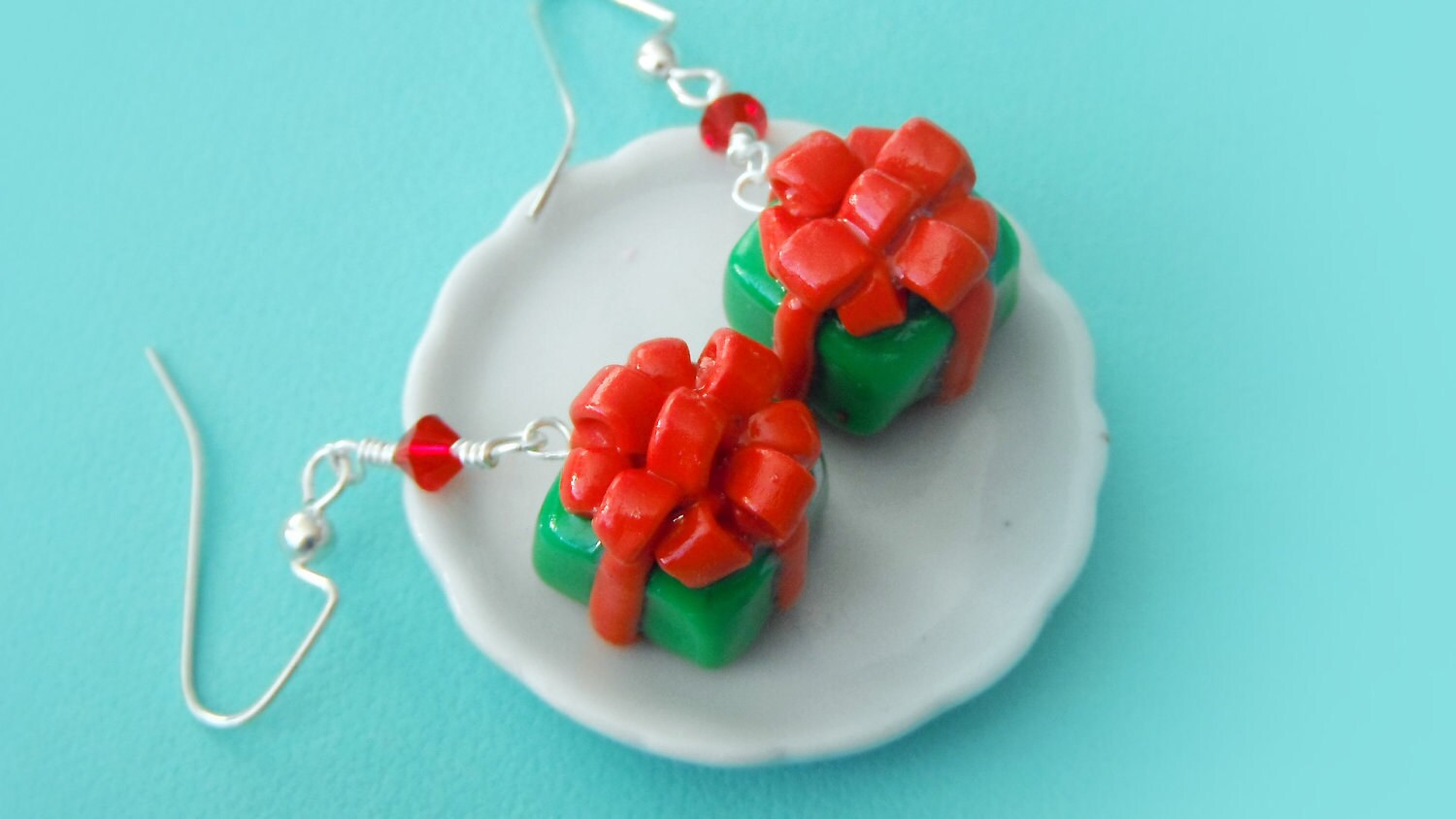 Christmas Holiday Present Earrings
Green gift box with a red bow. These adorable holiday presends earrings are first cut into shape, then wrapped with ribbons individually; therefore each piece will look slightly different.
Organic Stroppel Earrings
These fun earrings feature stunning slices of a colourful polymer clay cane. They're dangly and eye-catching! Suspended from silver-plated ear wires.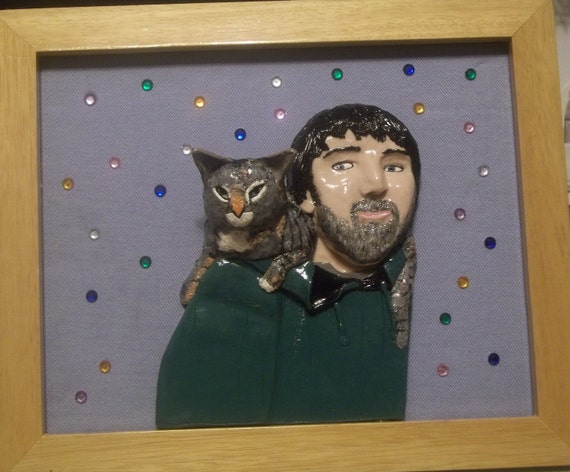 One of a Kind Custom Made 3-D Portrait of Ryan and Penelope the Cat
This is a custom one of a kind 8x10 3-d clay portrait made from a photo sent in by and created for Talia (She ordered for a present for Ryan) This is just example of my work in order to give ideas..... So send me a picture and I will make it into a portrait of clay. The back ground is one color in fabric and put in a wood frame.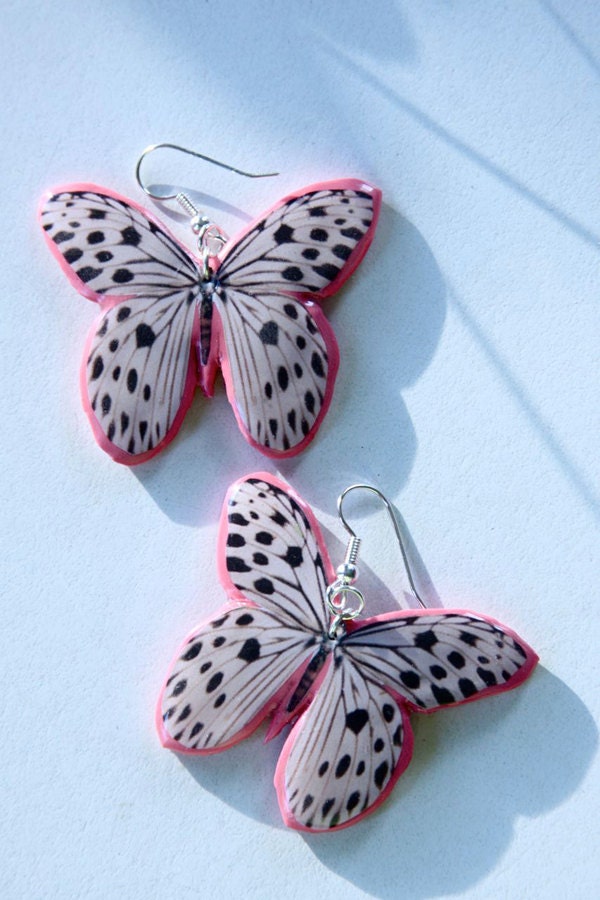 Dalmatian Butterfly Earrings
I don't know what kind of butterfly is it, but i call it dalmatian butterfly :) It's made with polymer clay and silver plated foundation, so it's hypoallergenic and will be perfect for people with sensitive skin. The back part of butterfly is pink, which is very kawaiiiiii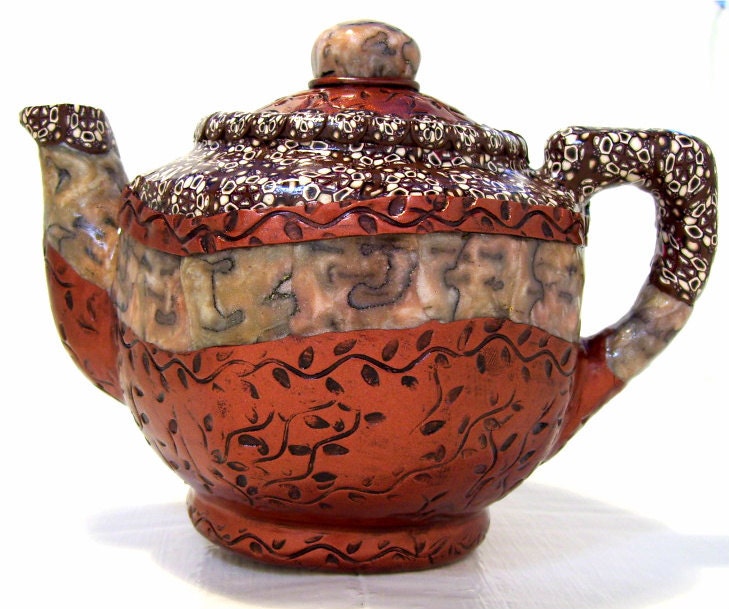 Decorative Teapot
This is a beautiful decorative teapot which is upcycled with my original polymer clay designs. The entire teapot is covered with clay for beautiful color all the way around. A great collectible, decoration or unique gift.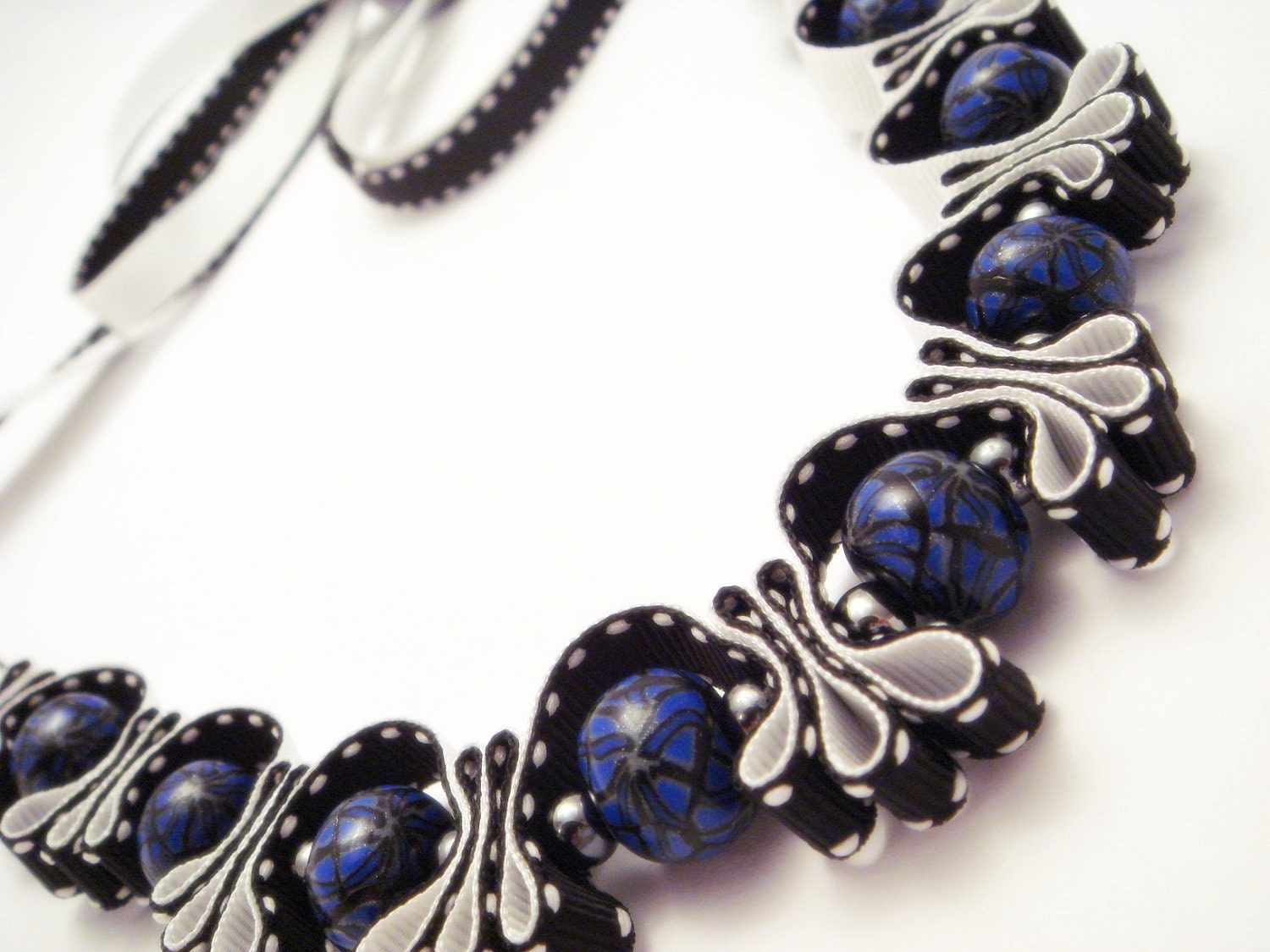 Black and White Ribbon Necklace
This stunning ribbon necklace was created by intertwining 9 handmade blue and black funky flower design polymer clay beads and 18 shiny black glass beads onto gorgeous white and black sadldle stitched 9mm wide grosgrain ribbon which can be tied in a pretty bow at the back.
(¸.•´ (¸.•` ♥
Thank you for visiting, please stop by again for post number forty-two in my series, featuring more of our PCETeam members!! Wishing you a Happy Day!!
~Trina