Welcome to my 39th post featuring the amazing polymer clay artwork created by six of the members of our PCETeam on Etsy!! The diversity in creativity and style is wonderful!! Enjoy, and be sure to check out their Etsy Shops to see more of their wonderful items.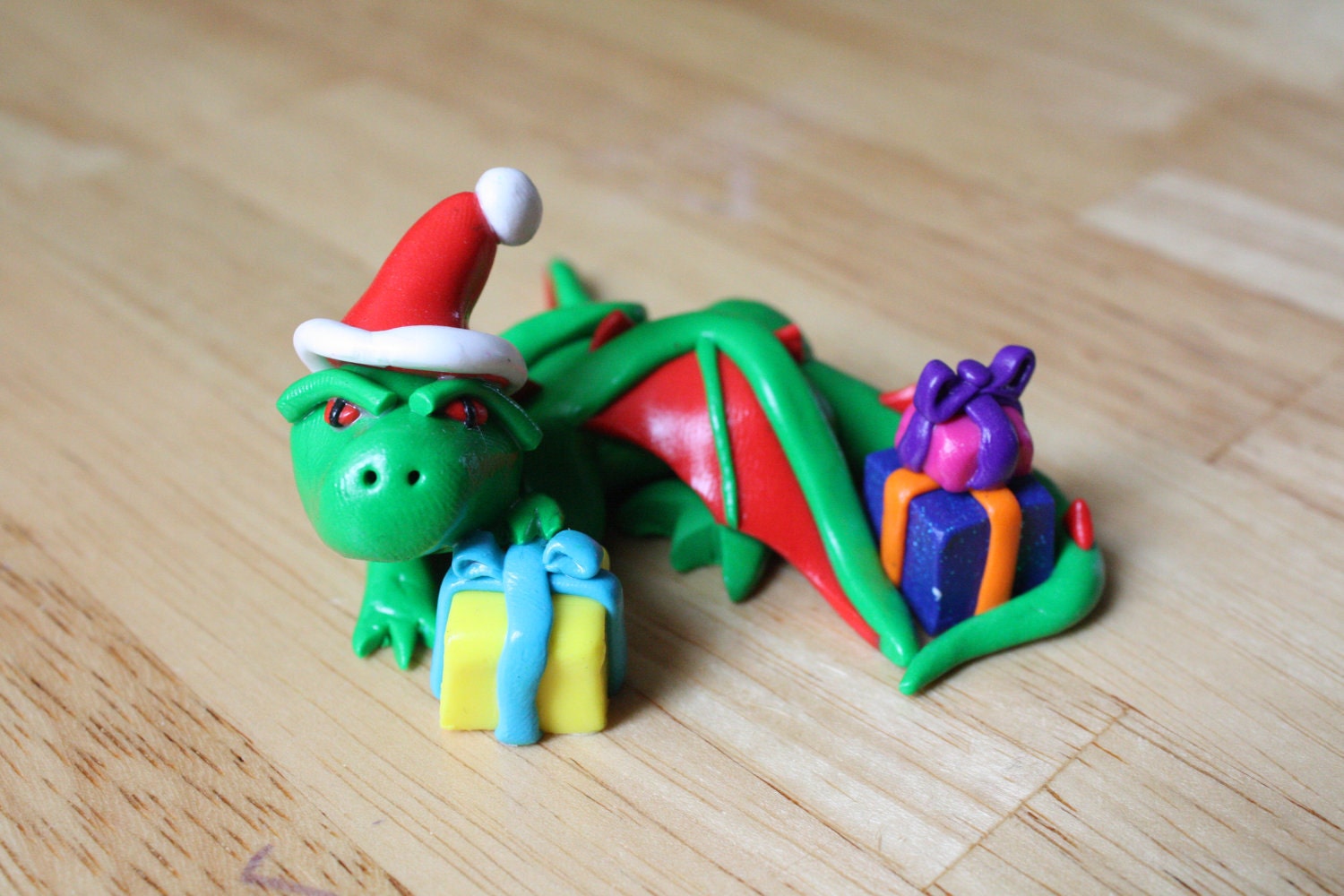 Christmas Dragon With Presents and Santa Hat
Dragon`s are very protective of their treasure, but are also very lazy and tend to sleep alot.
Claim him today and keep a dragon safe. Christmas dragon is a very greedy dragon he spends all his time collecting presents and keeping them all for himself.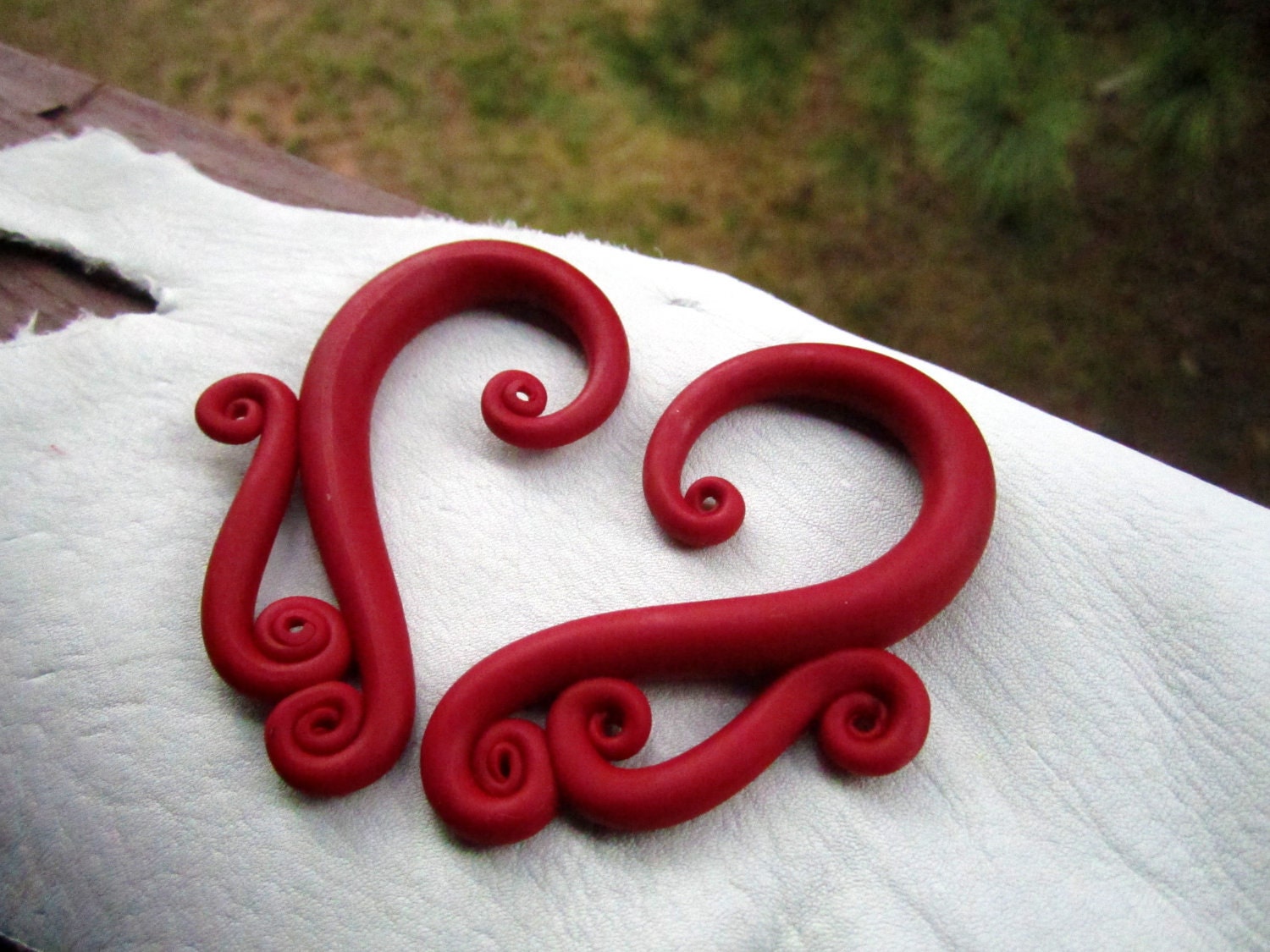 Red Polymer Clay Gauges
Ahoy! This is a beautiful deep red set of gauges made from polymer. Hand rolled and built to be durable and long lasting. The ones shown are a size 0 but can be made to almost any size or color.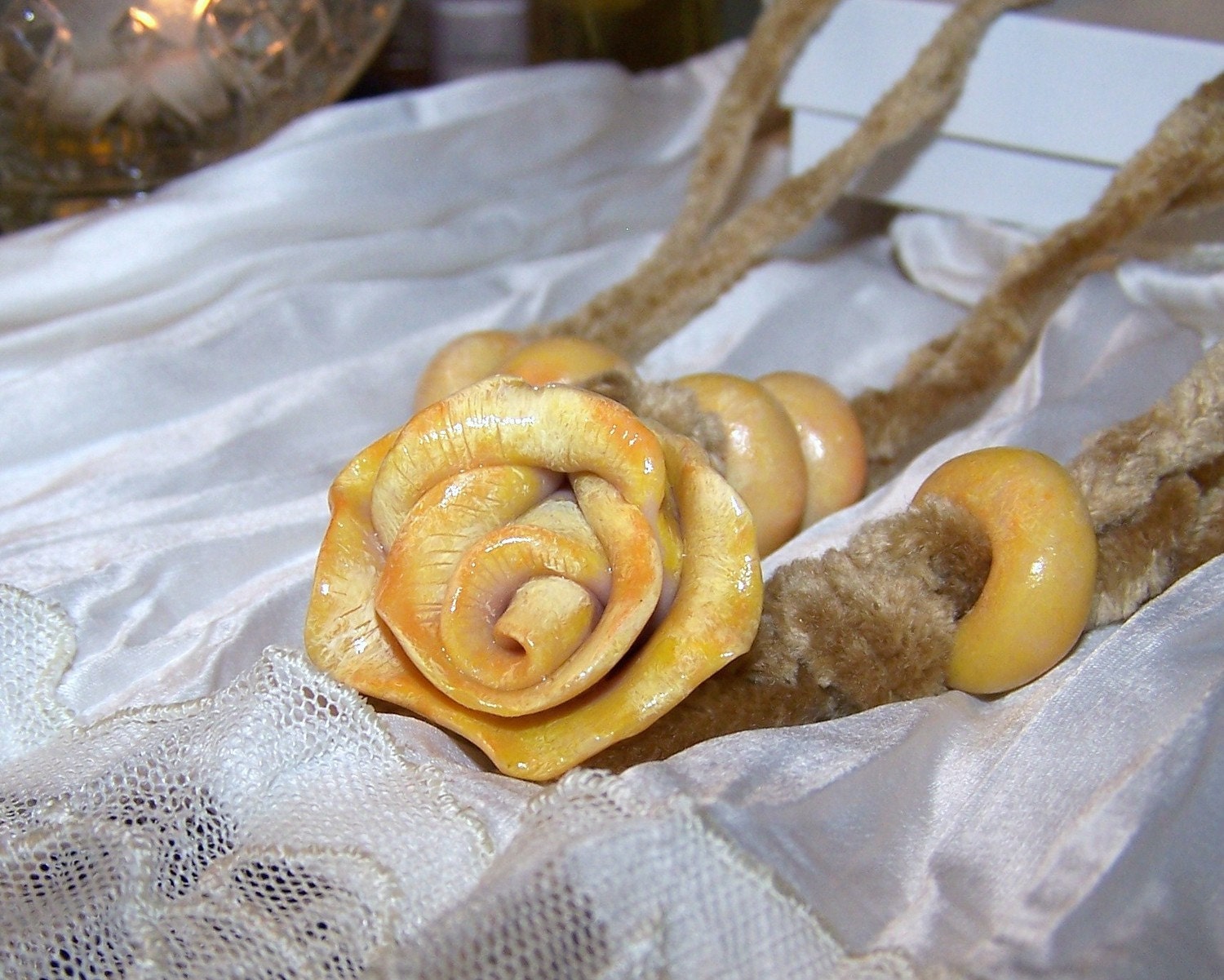 Familiar Love Yellow Rose Bud Necklace
'One Of A Kind' Hand Sculpted, ProSculpt Polymer Clay, Necklace Pendants and Beads.. Hand Painted Marshall's Oil Paints, sealed with high gloss. Each Piece is Unique and Original! NOT mass produced, only one in the world! You simply cannot get any more unique than that! Strong durable clay, wearable Piece of Original Art!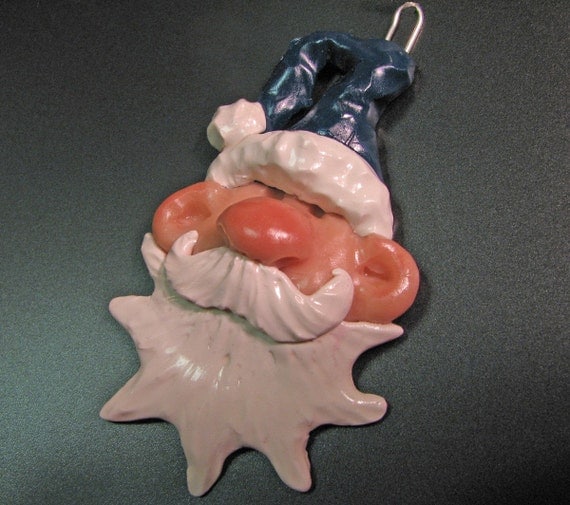 Santa Claus Ornament
Hand formed of polymer clay & about 2-3/4" long, this Santa ornament will make you giggle. Would'nt he look cute hanging on your tree?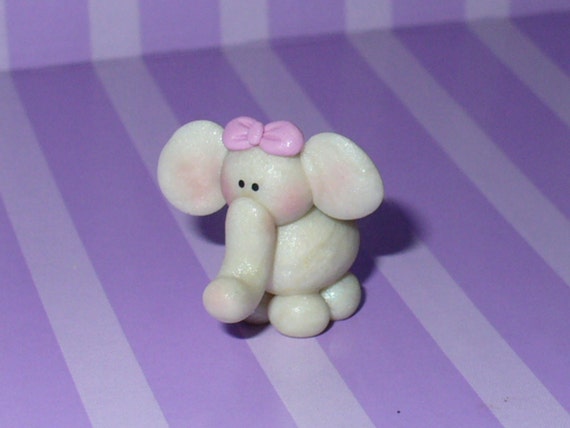 Elise the Elephant
Tiny in size, but BIG in sweetness! - that's this little girl! I have always loved elephants so of course I have to make them in miniature . She is made from white pearlized polymer clay. Her eyes are painted black. She has a pink bow on top of her head and a matching pink heart on her tushy. Her cheeks, ears and the tip of her trunk have been lightly blushed. Elise stands at about 3/4" tall. She is sure to delight any elephant lover, like myself, or she would make a sweet addition to your dollhouse nursery, playroom, toy shop or Santa's workshop or under your Christmas tree.
A Roscata Original Creation! So cute and completely unique! A brass heart-shaped box pendant, enameled red, with a gold bow on top and stuffed with gourmet chocolates. Included are six types of sweets: a heart gold foiled chocolate, a dark chocolate with a fondant cherry blossom, a little paper cup of dark chocolate almonds, a white chocolate bon bon with a chocolate swirl, a milk chocolate cherry square, and a toasted almond milk chocolate bon bon.
.¸.•´¸.•*´¨) ¸.•*¨)
(¸.•´ (¸.•` ♥
Thank you for visiting, please stop by again for post number forty in my series, featuring more of our PCETeam members!! Wishing you a Happy Day!!
~Trina