Welcome to my 32nd post featuring the amazing polymer clay artwork created by six of the members of our PCETeam on Etsy!! The diversity in creativity and style is wonderful!! Enjoy, and be sure to check out their Etsy Shops to see more of their wonderful items.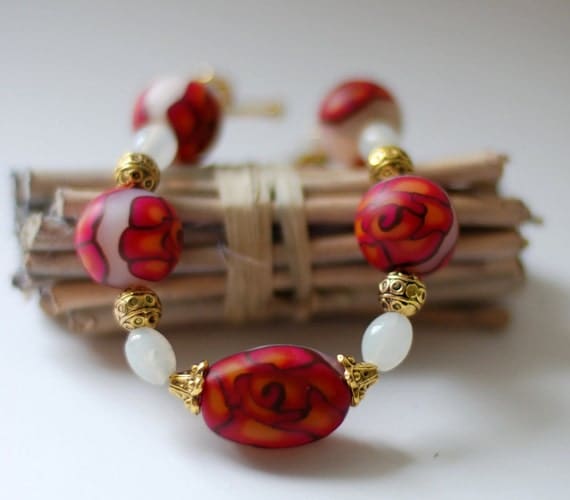 Winter Rose Bracelet
Winter red rose bracelet is made from handmade polymer clay beads
supplemented with white transparent glass beads
and gold plated metal beads



He sleeps on a Premo! pillow detailed with embroidery in a laundry basket all made from polymer clay, his 'jammies' are clay too! The baby has a wisp of blonde Tibetan mohair. In his basket is a yellow and blue baby quilt draped over the side. It's also made of clay. The basket measures 3-1/2" in length and is 2-1/4" wide. The baby boy is 2" long. He is One of a Kind is not made from any mold.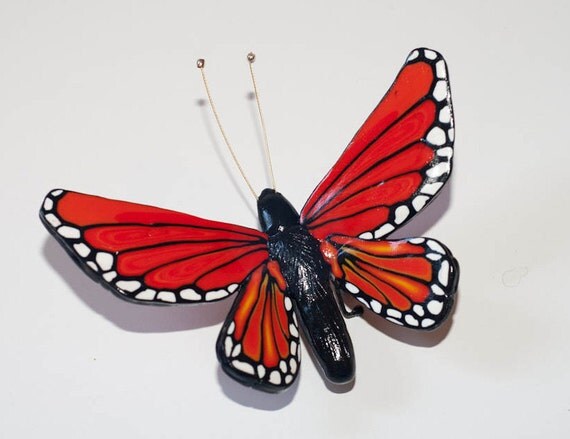 Butterfly Animal Totem
The Butterfly Spirit brings changes and joy, and lightens our moods. Butterflies are inspiring delicate and colourful. Your Spirit Butterfly can help you emerge from your cocoon and undergo the transformation into your real self; the free expression of your soul. Hand sculpted from Premo using bullseye cane, then given two coats of varnish.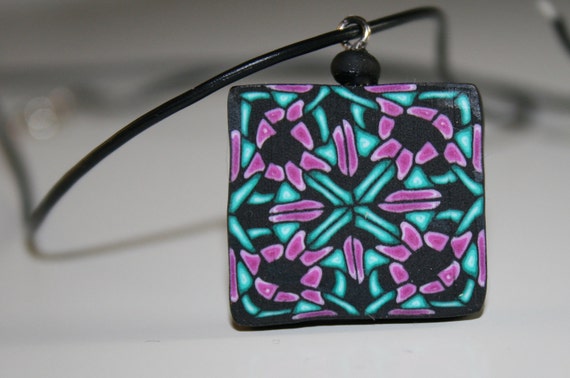 Kaleidoscope Pendant
This pendant reminds me of playing with a kaleidoscope. Bright pinks and teals make this an attention grabbing piece. Made with polymer clay, and placed on a simple black cord. The pendant measures 1 inch across.



The total size of the Shopping Wizard is 3 1/4 inches tall x 2 ½ inches wide x 3 inches front to back. The Wizard is completely handmade from polymer clay. The facial details are delicately painted and the eyes are made from metallic blue seed beads. Her hair is fiber and overall she's embellished with sparkles and iridescent purple finish on the clay. Her hat is decorated with tiny faux gems. She holds a ribbon (perhaps to tie up her shopping bags).



Romantic passion is embodied in his bold handmaid cameo is strung with red and black glass beads on a dramatic 29" inch chain which hangs 11" down from the clavicle. A little Victorian, a little dark and mysterious, and definitely a statement piece!
.¸.•´¸.•*´¨) ¸.•*¨)
(¸.•´ (¸.•` ♥
Thank you for visiting, please stop by again for post number thirty-three in my series, featuring more of our PCETeam members!! Wishing you a Happy Day!!
~Trina