It's *
♥
*
Etsy Finds Friday*
♥

*
Today I am featuring the
Vintage Inspired Folk Art
by:
Trieste Prusso Design
In the Artist's own words:
I started making these pieces because I wanted to match the appeal of vintage with a new modern feel. I am constantly collecting antiques to match with my art. I love that each piece is totally unique and takes on a life of its own.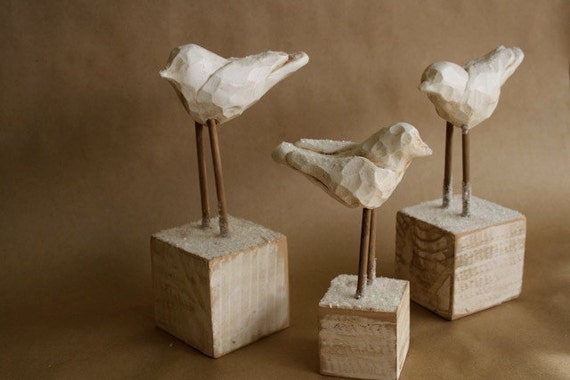 Snow Birds
A Flock of Three
This listing is for 3 unique snow birds that has been sculpted, carved, painted, and antiqued by me. They are mounted on a white antiqued block that is 2x2" and 3x3". Also I have updated their legs, they are now mounted on dark colored kiln dried wood. The birds themselves vary from 6" and 8" tall.
These snowmen have an incredible vintage feel, yet they are like nothing you have ever seen before.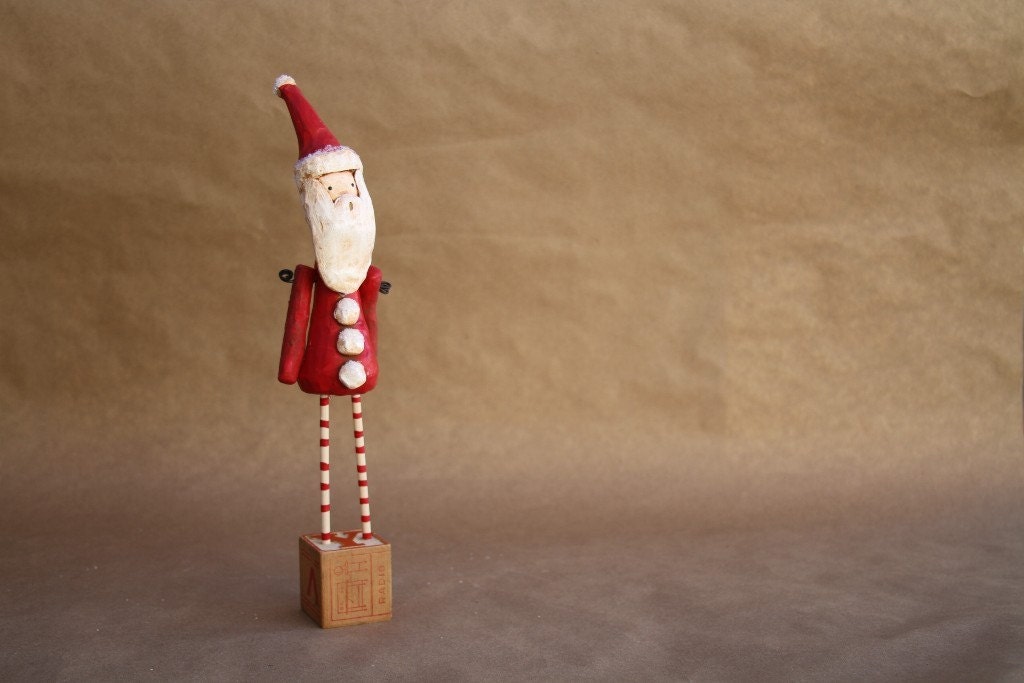 Santa Vintage Inspired Folk Art
This piece is quietly reminiscent of Christmases of yesterday, but it also has a totally unique, colorful, creative look. I sculpted this piece, carved it, painted it, antiqued it, and finished it with a fine layer of snow (glitter). St. Nick is mounted on an antique toy block (2x2") and his arms are attached with antique piece of wire. Each St. Nick is about 12 inches tall.
.¸.•´¸.•*´¨) ¸.•*¨)
(¸.•´ (¸.•` ♥
Click
HERE
to visit Trieste Prusso Design's Etsy Shop and see more of her wonderful Vintage Inspired Folk Art!
.¸.•´¸.•*´¨) ¸.•*¨)
(¸.•´ (¸.•` ♥
Thank you for stopping by for my Etsy Finds Friday post!!
Please stay tuned for next Friday's Find... It could be YOU! :) Happy Friday!!
~Trina