Welcome to my 44th post featuring the amazing polymer clay artwork created by a few of the members of our PCETeam on Etsy!! The diversity in creativity and style is wonderful!! Enjoy, and be sure to check out their Etsy Shops to see more of their wonderful items.
Miniature Clay Sled Bear Sculptures
'Tis the season to go sledding! These little bears decided to skip hibernating and go sledding this year. The string on the sled even allows you to hang these little guys on your tree.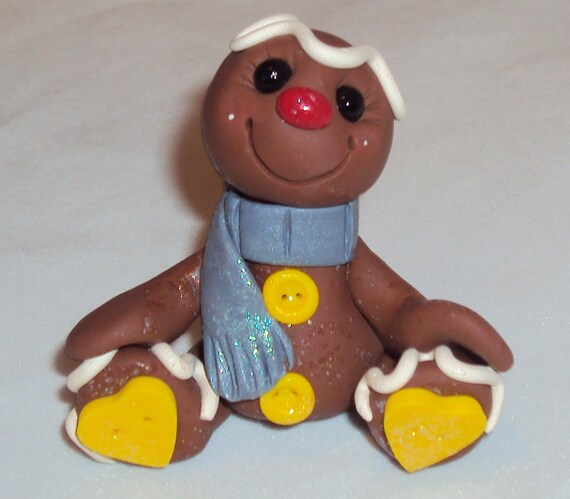 Gingerbread Man with Yellow Buttons
By: AVArtwork
This sculpt is part of my Amy's Originals Collection featuring One-of-a-Kind (OOAK) This gingerbread man wears a gray scarf and yellow buttons. Measures approximately 2 1/8" wide and 2" tall.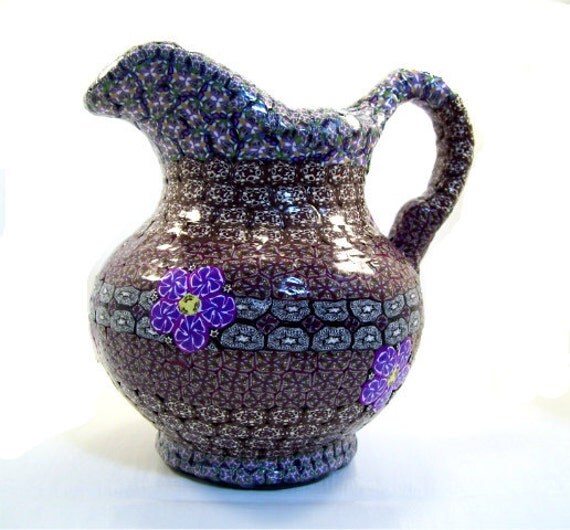 One of a kind upcycled water pitcher or even a utensil holder. This would also make a unique gift. More than 10 hours of work went into making this piece, starting with a blocks of clay to a finished product. I use slices of my custom made polymer clay canes to cover objects. The color and design is built into the clay. I cut slices off of the cane and apply thousands of these tiny slices in different colors to the found object to create a design. This procedure creates an amazingly beautiful piece of useable handmade art with texture. This piece can be hand washed.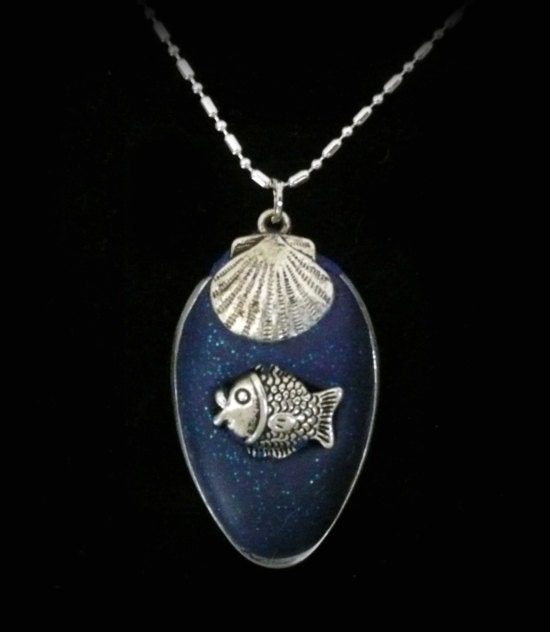 Polymer Clay Fish Pendant
By: Sandy's Creations in Clay
This tiny fish is swimming in the bowl of a demitasse spoon. He is surrounded with the glitter of deep blue polymer clay and has a unique silver shell bail. This pendant measures 1.75" long by a little over an inch wide and comes with a silver chain.
(¸.•´ (¸.•` ♥
Thank you for visiting, please stop by again for post number forty-five in my series, featuring more of our PCETeam members!! Wishing you a Happy Day!!
~Trina